The Best Time to Travel to Popular Caribbean Islands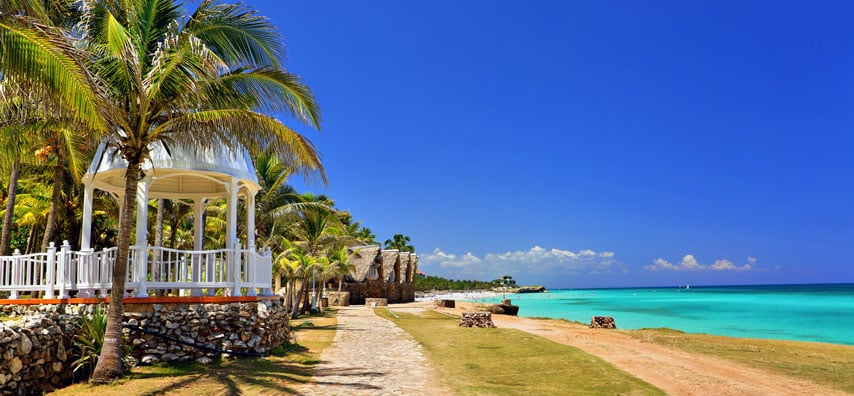 Travel never stops being exciting.
The Caribbean Islands are home to some of the most idyllic vacation destinations in the world. Consisting of more than 700 distinct islands, phenomenal beaches, world-class resorts and amenities, and unique culture and activities, the Caribbean holds something unforgettable for every type of traveler.
Before you book your big trip, however, you have to determine when to schedule your visit.
Determining the best time to visit the Caribbean demands several important considerations: the weather, prices, crowd sizes, and seasonal events and offerings.
Whether you're looking forward to a solo singles trip, a romantic couples getaway, or an exciting family vacation, the following advice will help you achieve your perfect Caribbean adventure!
Here's what you need to know about when to visit the Caribbean.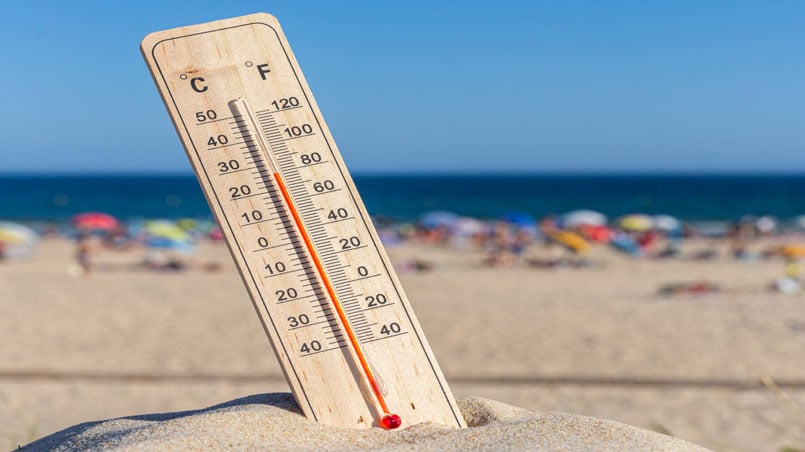 Weather
The Caribbean boasts some of the most desirable vacation climates in the world. Typically ranging between 75 and 85 degrees Fahrenheit year-round, it nearly always feels like summer on the Caribbean Islands. Predictable storm and rainy seasons make it fairly easy to plot out the best time for your travels.
Winter
While much of North America will be riding out a long freeze, Caribbean winters average in the low- to mid-80s. Expect few rain showers, gentle breezes, and low humidity—making for a comfortable stay, day or night.
Spring
Spring in the Caribbean brings nearly consistently perfect weather, with warmer temperatures and very few rainy days to wash out your vacation. You may experience some cloudy days and higher humidity near the end of the season, however.
Summer
By June, the Caribbean summer is in full swing, with hot tropical climates averaging in the high 80s and 90s, high humidity, and frequent tropical rain showers. June also signals the start of hurricane season for the region, so you'll need to check ahead and plan accordingly.
Fall
Autumn in the Caribbean presents more mild weather, ranging from the mid-70s to 80s, as well as more overcast and rainy days. Fall is also when hurricane season really hits its peak, particularly in the northern islands.
---
While the Caribbean is known for its tropical climate all year, the weather and conditions can vary slightly between the islands—with some more prone to storms and rain than others.
The islands in the south, including Antigua, Aruba, and Barbados, tend to be notably hotter, and experience hurricanes less frequently. While those in the north, such as Cuba, Jamaica, and the Dominican Republic tend are relatively cooler.
So whether you plan on making a stop to multiple islands during your trip, or focusing on one that catches your interests, it's important to check the conditions ahead of time so you won't be caught off guard, and can plan to make the most of your Caribbean adventure.
Generally, you can find the best Caribbean weather in late fall and early spring, between December and April. This is when temperatures are cooler, with average highs around 80 degrees Fahrenheit, and there's far less humidity. This is also the most popular travel season, which means higher rates and larger crowd sizes.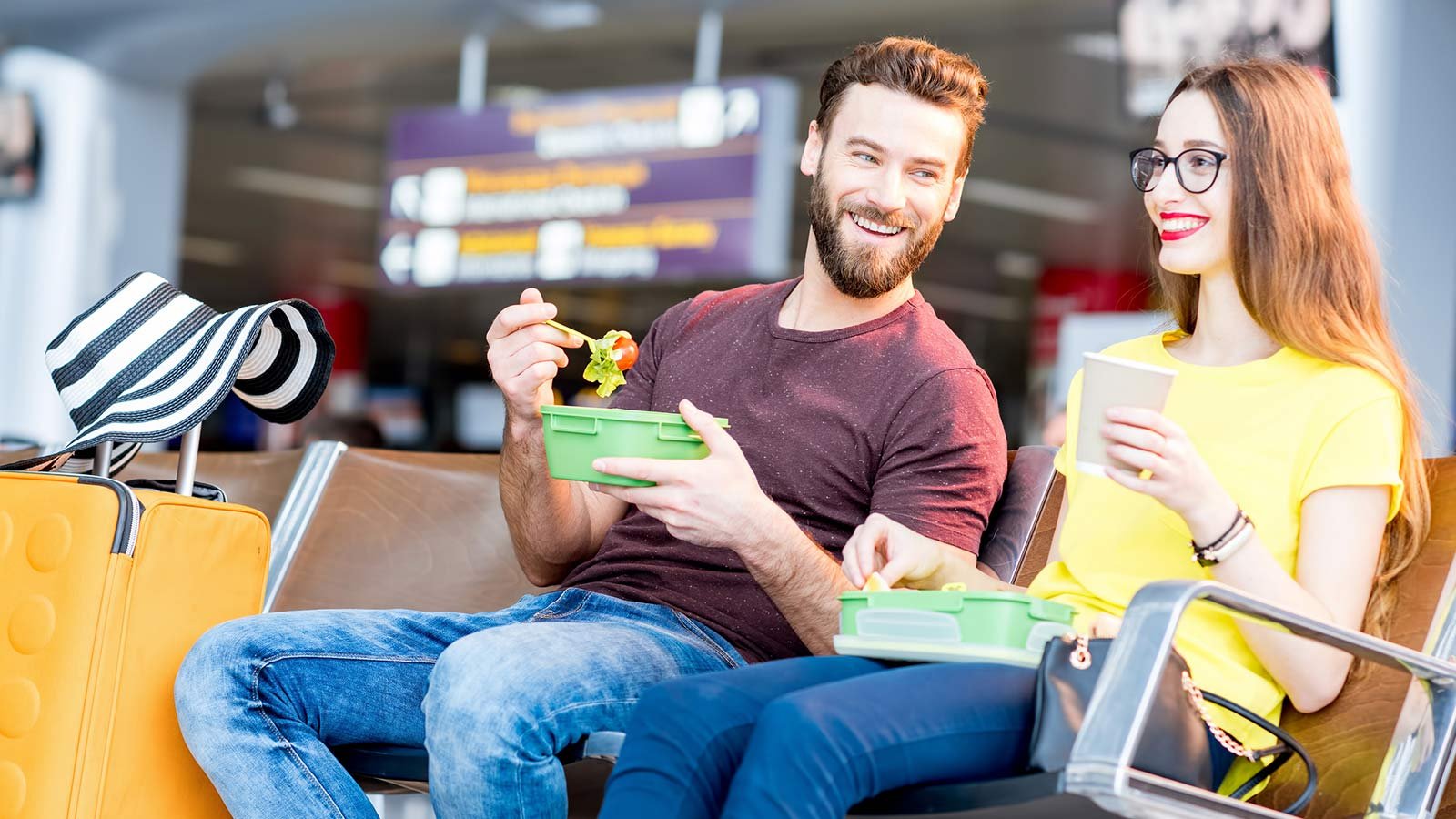 Tourism
The Caribbean Islands are extremely popular tourist destinations, for very good reasons. With beautiful white-sand beaches, crystal-clear seas, and absolutely stunning views, the Caribbean has something for everyone—whether you're looking to avoid the crowds or embrace the perks of the popular seasons.
High Season
The high season for tourism runs from mid-December through April, as multitudes of vacation-goers flock to the islands to escape the cold of winter for a tropical getaway. These peak travel months encapsulating the Christmas, New Year, and Easter holidays offer great tropical weather, with little rainfall and warm temperatures. Expect a much busier (and potentially more expensive) stay, however.
Low Season
The low season, which runs from June to November, extends through hurricane season. Yet even with higher risks of severe storms, you can still typically expect sunny weather most days. This is the perfect time to book if you're looking for a quieter, less crowded stay.
This is also the cheapest time to visit the Caribbean, particularly between September and October, the period before the holiday rush. Expect it to be hotter, quieter and cheaper than high season, with an increased risk of rain.
Shoulder Season
Between the high and low seasons, the Caribbean shoulder seasons from late spring to fall offer the best of both worlds—with great weather and little rainfall, but much less crowds than the busy winter months.

Travelers will find it easier and cheaper to book flights and hotels at lower rates due to the reduction in demand. You can usually find the best balance between smaller crowd sizes and affordable prices between May and August.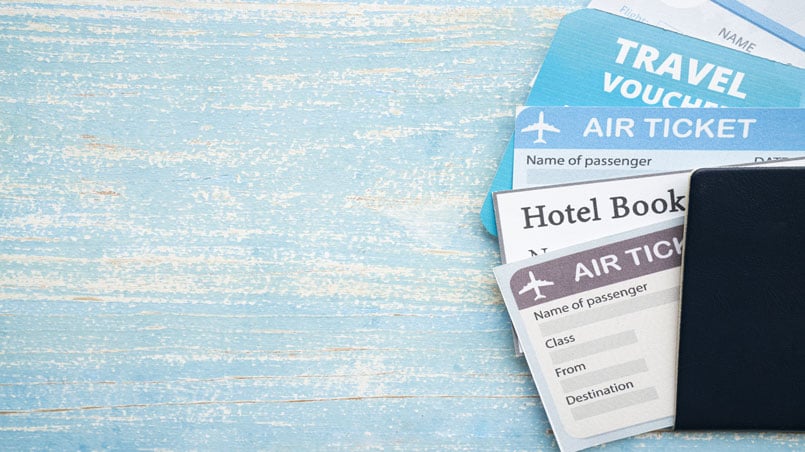 Prices
The cost of hotel rooms, flights, shops, and more are largely influenced by demand, which is why you'll typically see the best travel rates during the tourism low season. Booking early will certainly help you save money, as will choosing an affordable island destination. The best way to save money while getting premium value from your travels, however, is by working with a travel advisor.
Here's how and when you can find the best prices on your Caribbean vacation
Airline
You can usually find the best Caribbean airfare deals during the low season in January following the holidays, with December being one of the most expensive times to book.
Explore what travel packages are offered as well, as travelers who buy package deals can find better rates for hotels, as well as cheaper airfare.
The best way to save money on your airfare is to book in advance. Keep in mind that nonstop flights are more expensive, while flights with multiple stops are significantly cheaper. Be sure to also keep an eye out for deals and promotions that can save you money. Some Caribbean destinations even offer so-called "air credits" of up to $500 to help entice travelers during the low season.
Hotel & Resorts
Hotel prices are generally determined by seasonal demand, so the ideal time for room selection and best prices would be in the low season in the summer, and right after the holidays.
The Caribbean is also home to world-class resorts, and booking an all-inclusive vacation can save you plenty of money and score you added perks in the long run. Be sure to find out what meals, activities, and drinks are included when you book with an all-inclusive resort.
Cruises
Plotting the best time to book a Caribbean cruise can depend on several different factors. You can find the best weather during the winter months, and the best deals and prices during the summer.
You can save money by booking your cruise in late August, when there are fewer crowds.
You can also find a variety of deals and packages depending on the cruise line—with many special promotions in early December and January after the holidays, and following the summer peak season.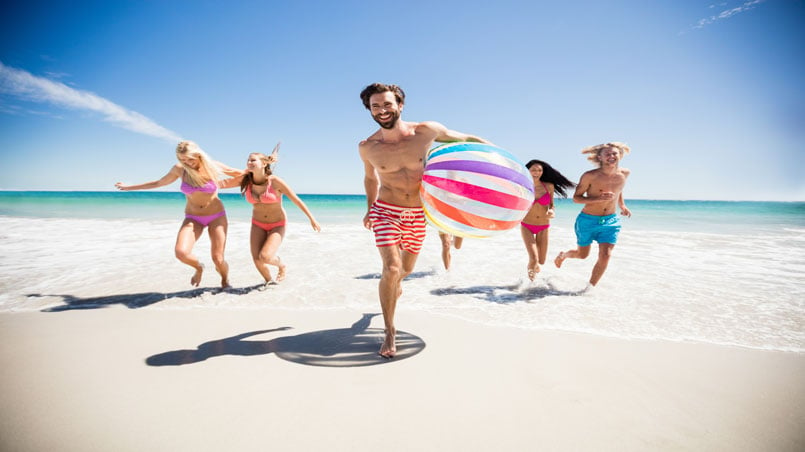 Seasonal Events & Activities
You could argue that there's no bad time to spend a week or so in paradise, and with so many reasons to visit the Caribbean and so much to offer, you can always find worthwhile vacation activities throughout the calendar year.There are a wide array of famous festivals, concerts, and cultural events to entertain every traveler
Here are some seasonal Caribbean events and festivals you won't want to miss.
Winter
St. Nicholas Day is celebrated on Dec. 5 in Curaçao, Aruba, St. Maarten, Bonaire, St. Eustatius, and Saba.
Junkanoo Festival is a parade and party celebrated across the Bahamas on New Year's Day.
New Year's Day Parades are held in Key West and St. Kitts, where you can expect street parties and dancing long into the night
Bob Marley Day is held on Feb. 6 in Jamaica, to celebrate the life and music of this extraordinary musician.
Carnival, similar to the festivities held in Rio de Janeiro, is a massive and colorful party which takes place across the Caribbean through February, including St. Kitts, St. Martin, Jamaica, St. Barths, Martinique, Trinidad, Dominica, Aruba, and Curaçao
Spring
The FLOW Oistins Festival is a fundraiser street fair held in Barbados during Easter, featuring unique and diverse cuisines such as fish cakes, fried fish, and head cheese.
The Tobago Jazz Experience is a three-day concert that attracts various top international performers to the island.
St. Barth Film Festival attracts celebrities at the end of April for a five-day celebration of Caribbean film.
The Grenada Chocolate Festival is a nine-day event typically held from late May into June.
Antigua Sailing Week is the biggest regatta in the region, running from late April to May.
Summer
Anguilla Summer Festival is an annual tradition featuring boat races, beach parties, and parades.
The Aruba International Regatta attracts sailors from around the world racing a variety of watercraft.
Caribbean Fashion Week is held at the National Arena in Kingston, Jamaica and usually takes place in mid-June.
Portland Jerk Festival is a culinary festival where guests can enjoy delicious ​jerk- flavored foods such as chicken, pork, sausage, and more.
North Sea Jazz Fest Curaçao is held in late August and features iconic performers, as well as local talent, for three days of nonstop entertainment.
The Crop Over Festival is a three-month long summer celebration of Carnival held in Barbados, filled with music, dance, drinks, and plenty of cultural events.
Fall
The Belize Independence Day celebrations extend from Sept. 10 through 21 and feature flag-raising ceremonies and street parades.
The Bermuda Sand Sculpture Competition features breathtaking sand structures from artists all over the world on Bermuda's Horseshoe Bay Beach.
Bonaire International Sailing Regatta is a long-running, week-long regatta and street festival.
World Creole Music Festival serves as Dominica's major annual cultural event, with Creole music including cadence-lypso, Kompa, zouk, soukous, bouyon, and more.
Pirates Week is an annual event in the Cayman Islands celebrating the nation's cultural heritage and pirate legends, featuring parades, fireworks displays, street dances, and costume contests.
The Barbados Food and Rum Festival comprises a series of culinary experiences, with plenty of food- and rum-pairing events, and a beach party at the Hilton Resort Barbados.
The Mojito Fest treats guests to unlimited mojitos, food samples from local restaurants, and live music in Puerto Rico.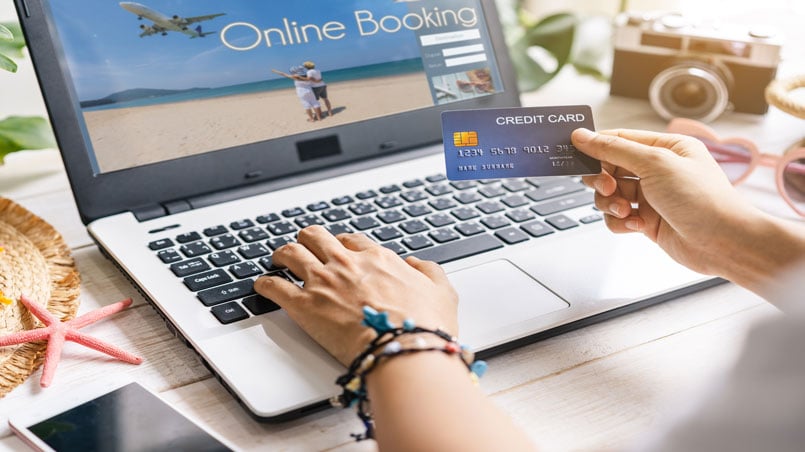 How Can InteleTravel Help You Plan the Perfect Caribbean Vacation?
With so many considerations involved in planning a Caribbean vacation, working with an InteleTravel Advisor is hands-down the best way to guarantee you have the best time on your trip.
Our experienced advisors stay up to date on the latest trends, destinations and deals across the Caribbean, and provide access to exclusive offerings and promotions that can make your next island adventure a truly unforgettable experience.

Not to mention, our services are completely free of charge. So no matter what you want out of your Caribbean vacation, InteleTravel can help you find your paradise!