The InteleTravel Guide to Planning a Cruise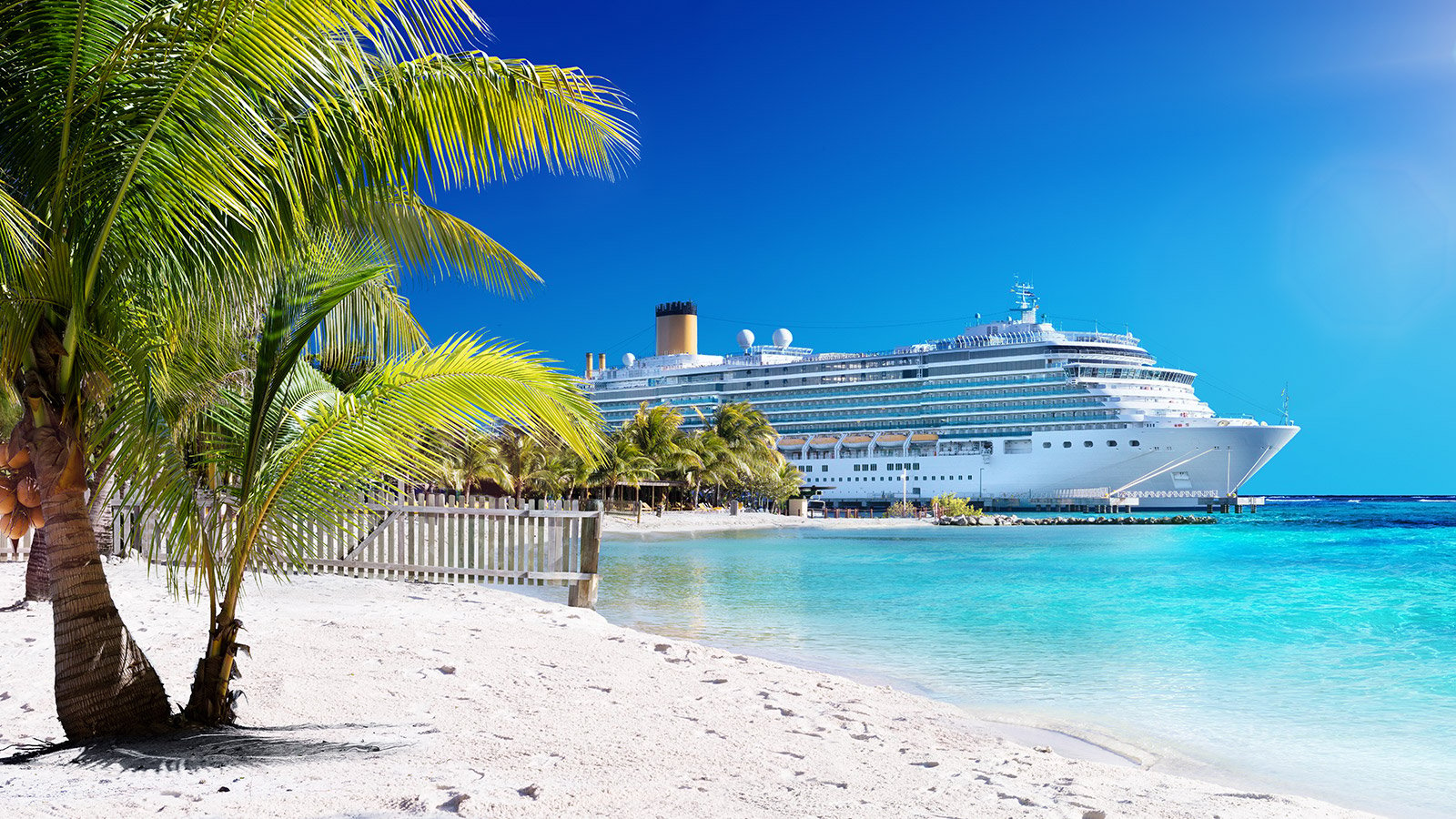 Cruising is a unique and memorable travel experience enabling guests to not only enjoy exotic and far-away destinations, but the journey there—with diverse entertainment, cuisines, accommodations, amenities, and more.
No matter what sort of seafaring voyage you crave, planning your trip ahead of time will ensure it incorporates all your preferences and provides the most value.To help arrange your perfect cruise vacation, here's InteleTravel's "Guide to Planning a Cruise."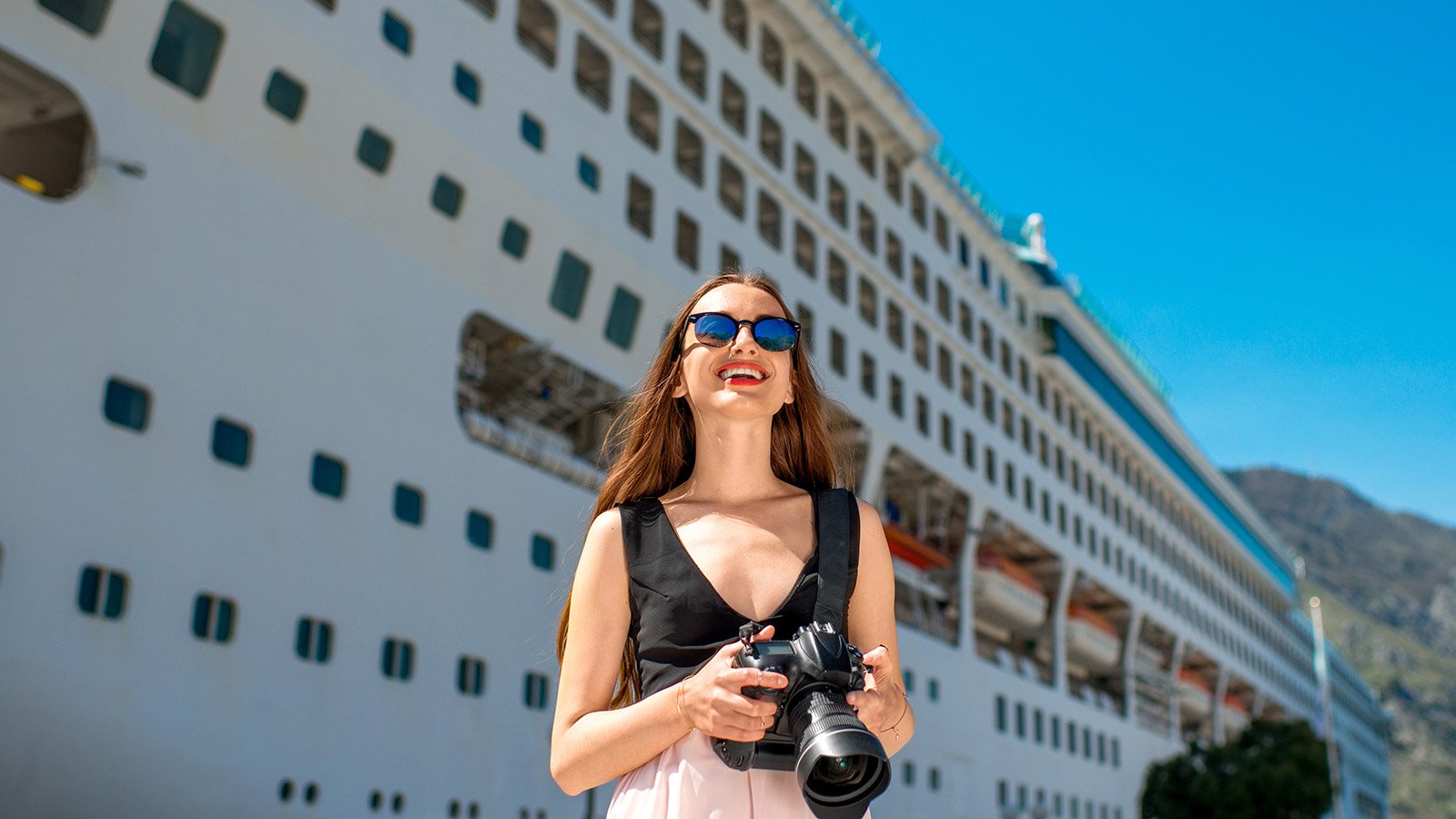 Top Reasons to Choose a Cruise Vacation
Cruising enables guests to visit multiple far-away destinations while enjoying spectacular views of the sparkling waters and breathtaking landscapes along the way. Guests can participate in a wide variety of onboard activities and explore the diverse cities, towns, and cultures comprising popular ports of call.
Cruises feature affordable, all-inclusive options encompassing everything from the accommodations and food to entertainment and transportation throughout their journeys. Some also cover off-board activities, beverages, gratuities, flights, and more.
There are numerous cruise lines and vacation packages for a wide range of travel styles and preferences, from fun family excursions and lively, adult party voyages to romantic couples packages and solo trips—and even themed journeys, for special occasions.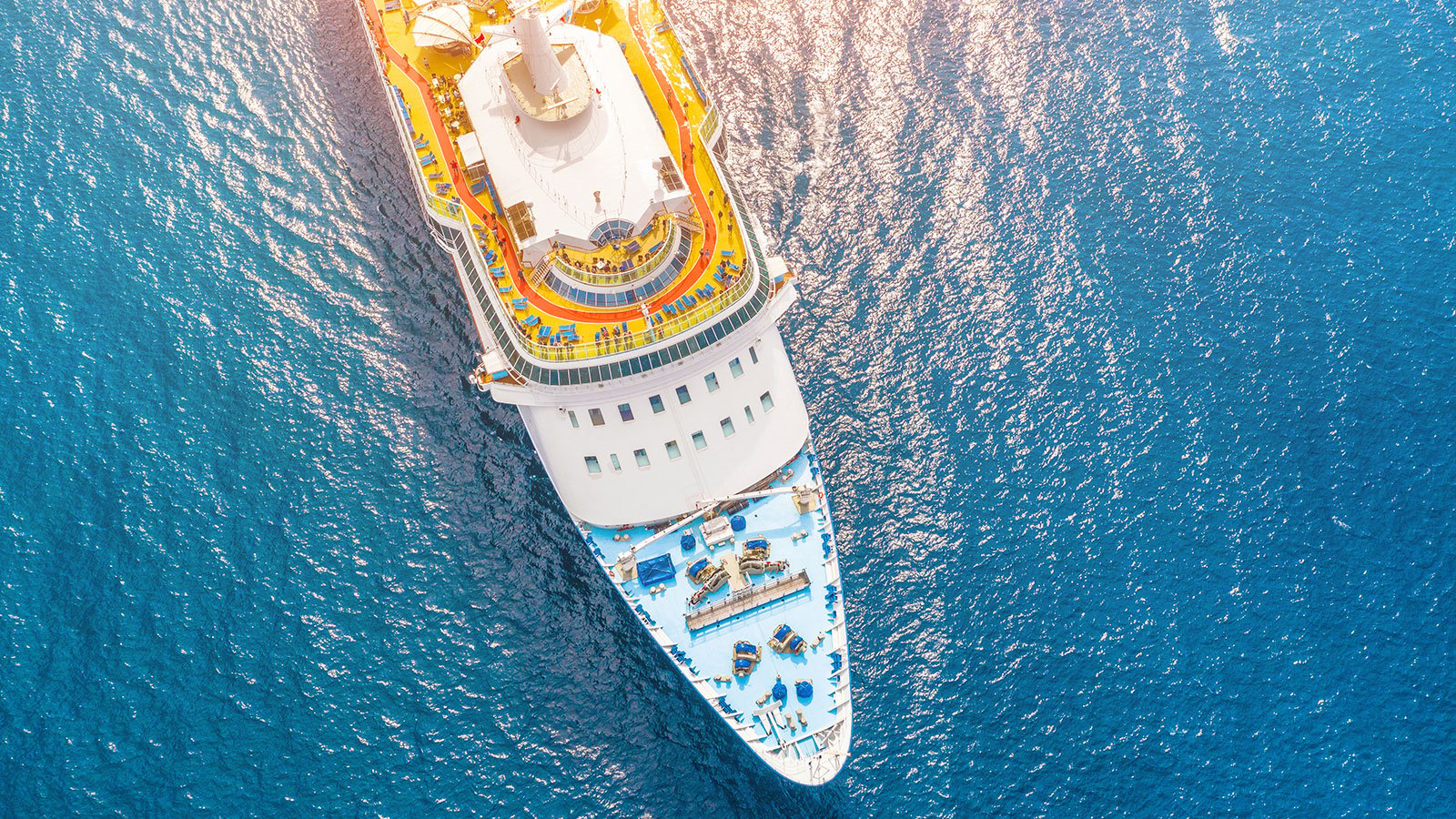 Ocean Cruises vs. River Cruises
Ocean and river cruises provide drastically different experiences. Here's a useful rundown of some of the main highlights of each.
Ocean Cruises
These offer a variety of ship sizes, onboard activities, and international destinations.
Ocean cruises are generally longer in duration, spending several days at sea between port stops. They also feature larger ships with more amenities, accommodations, and entertainment options—including pools, lounges, spas, theaters, and much more!
River Cruises
These more intimate journeys traverse smaller, inland waterways and feature shorter, more port-focused itineraries—often stopping at multiple destinations per day. They move slowly along scenic passages, for majestic views of the passing communities and landscapes.
Riverboats and ships are smaller than ocean-going vessels and have limited passenger capacities—usually between 100 and 250 guests—for more intimate sailings with greater emphasis on sightseeing.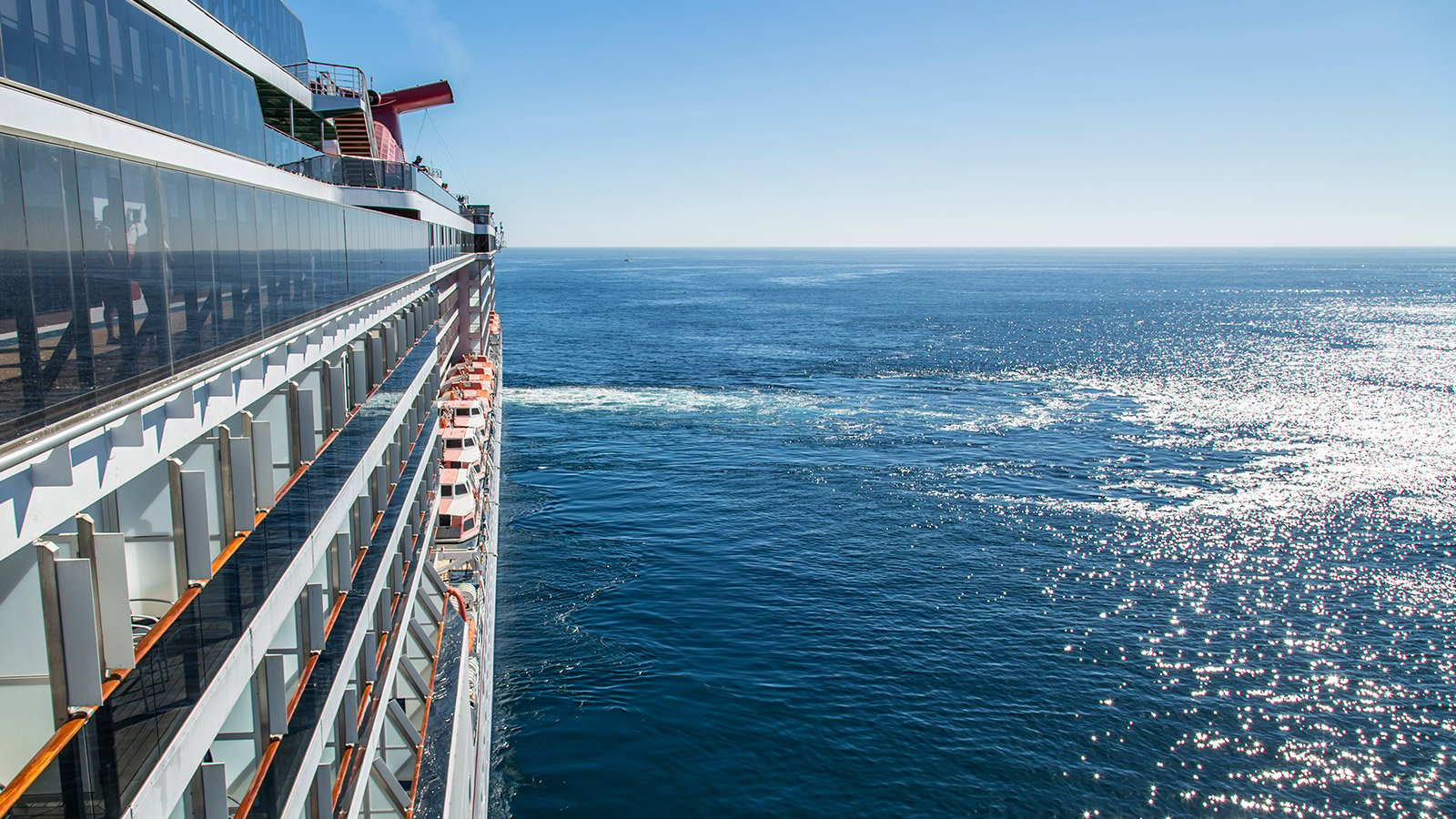 Cruise Ship Sizes
Cruise ships come in a variety of sizes, each with their own advantages. Here's how to decide on the right ship for you.
Big Ship
Larger ships provide more entertainment, dining selections, cabin options, and a wider array of amenities—with many offering the same caliber of luxury and grandeur as a premier resort vacation.
A ship's largesse can limit the number of ports it can enter, as smaller ports may not have the space or infrastructure to accommodate them.
Small Ships
Unlike bigger vessels, these can visit more ports and make multiple stops to give guests more opportunities to explore and fully experience their destinations.
Smaller ships are generally more intimate, with fewer guests and more destination-focused journeys. Offering fewer choices of onboard entertainment and accommodations, they tend to prioritize shore excursions and offboard activities—while providing similar levels of comfort and luxury as larger ships.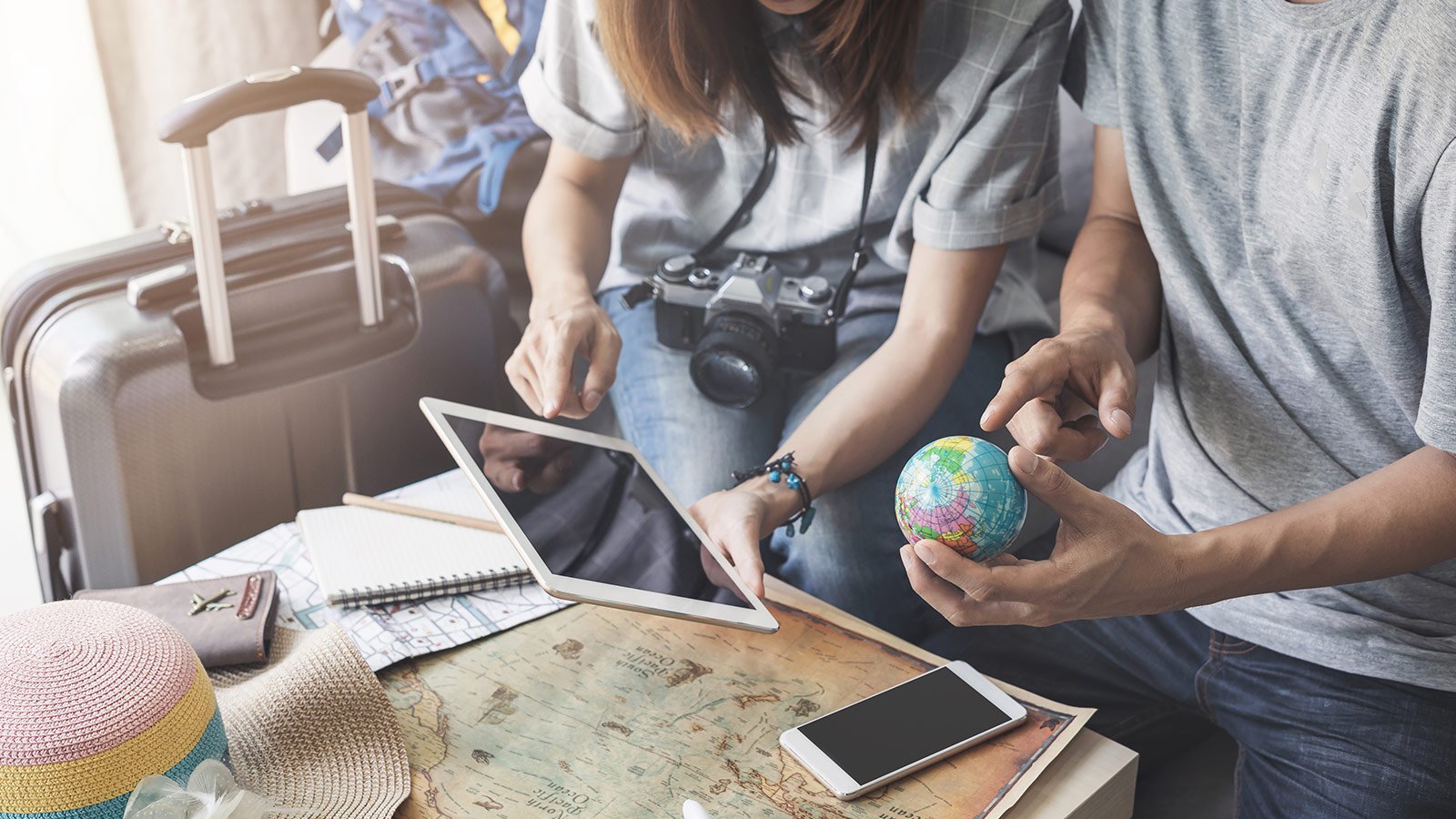 Choosing the Right Cruise Cabin
Whether you plan to spend most of your time on your ship or offshore exploring your destinations, your choice of cabin can make all the difference in your overall experience.
Most cruise lines offer a wide range of sizes and styles for travelers of all kinds.
Here are several of the most common:
Inside/Interior: Typically smaller without much of a view, these are great options for travelers sailing on a budget.
Outside/Exterior: Similar to the dimensions and styles of interior rooms, these tend to cost more, and feature ocean views.
Balcony: These feature outdoor terraces for more sunlight, fresh air, and spectacular views.
Suites: Extra comfy and luxurious, these boast plenty of space, individual living areas, and added amenities such as balconies, jacuzzis, and more.
It's also important to consider your preferred location on the ship—with some offering better views or closer proximity to popular features and facilities. Booking a cabin near the middle of the ship can reduce the amount of swaying you experience. This can be especially important if you're prone to motion sickness.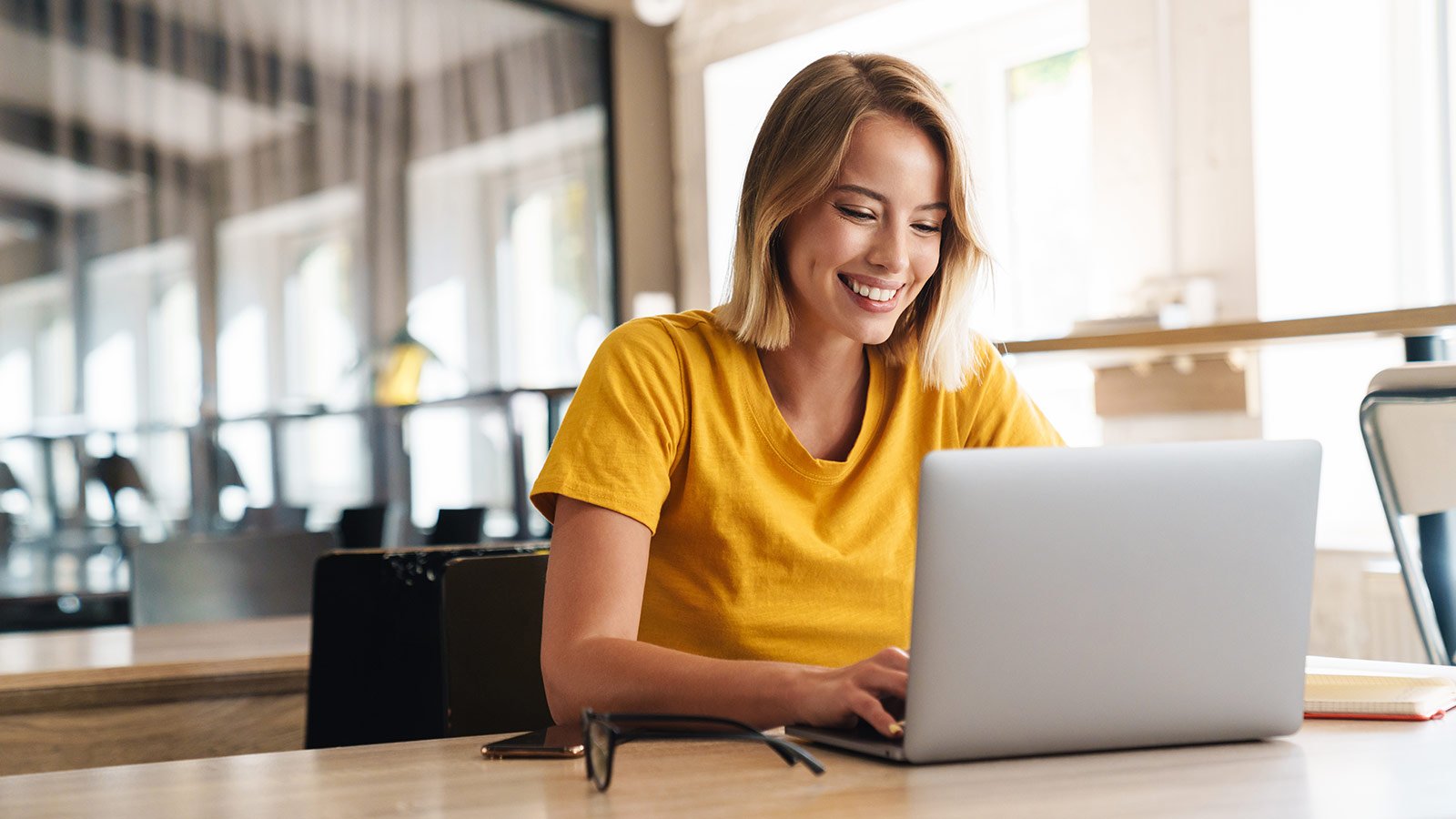 Booking Your Cruise
When to Book
When you decide to book your trip can have a tremendous impact on price, availability, cabin style, and more.
Generally, the best time of year to book your trip is between January and March, during what is known as the "wave season," when industry-wide discounts and promotions are more common.
Prices for cruise tickets can fluctuate daily, so choosing the right day of the week to book can also help you score a great deal. You can usually expect price reductions around the middle of the week during Tuesdays and Thursdays. It's also best to book well in advance of your trip, between a year to 18 months, to ensure you can take advantage of availability and early room selection.
Best to Book Online
When booking a cruise, your best bet is to check online, as that is where most cruise lines regularly post new ships or itineraries. Whether booking your trip online through the cruise line directly or a third party, you can easily compare reservation rates, cabin availability, and special deals across numerous sites.
Online booking gives you the freedom and flexibility to search and customize your itinerary at your leisure. You can also occasionally find online-exclusive deals and travel bonuses such as extra onboard credits or discounts on off-shore excursions.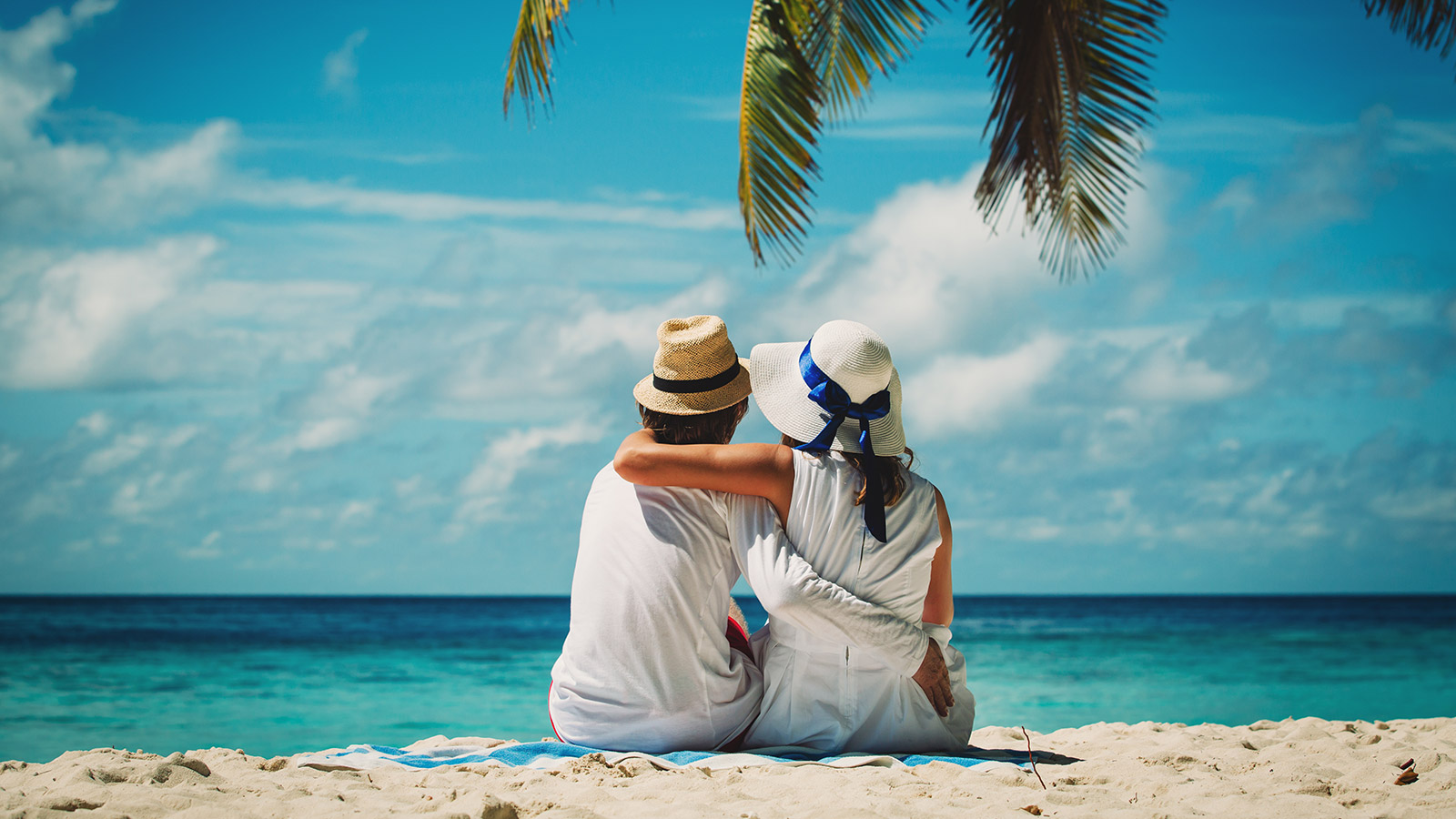 Best Cruise Lines for Different Travel Types
There are dozens of cruise lines to choose from, and choosing the perfect one for your trip will depend on a number of factors, including the specific type of vacation you're after.
Here are some of the best cruise lines based on various traveler types.
First-Timers
Carnival Cruises is one of the world's largest and most popular cruise lines, and first- time cruise travelers will be blown away by the wide array of international destinations and incredible onboard entertainment and activities, from the wet and wild fun of deckside water park WaterWorks to the rejuvenating Cloud 9 Spa.
Royal Caribbean features a fleet of luxurious ships with some of the best entertainment options available. This includes Broadway-style shows and musicals, ice skating spectaculars, live musical concerts, and much more—perfect for those seeking a full-on resort experience while at sea.
Romantic Couples
Holland America Line features premium luxury cruise experiences, a fleet of mid-sized ships, and a wide selection of remarkable international destinations, and romantic activities, such as couples massages, spas, fine dining, and more. Enjoy an all-inclusive Hawaii and Tahiti cruise package or a Caribbean cruise with grandiose suites for an unforgettable voyage with your loved one.
Celebrity Cruises boast upscale luxury, enchanting destinations, exceptional service, and premium amenities for romance on the high seas. Couples can book Celebrity's all-inclusive suite experience, The Retreat, for more spacious and lavish rooms, as well as exclusive perks including private lounge and dining access. With 280 ports in 77 destinations across the globe, the world is at your fingertips!
Family-Friendly
Norwegian Cruise Line is renowned for its high-quality onboard entertainment and "Freestyle Cruising"—giving guests more control over their vacation experience, which is great for family and multigenerational travel. Kids can enjoy fun onboard activities including water parks, rock climbing and repelling walls, climbing cages, and bowling lanes, and more, while adults can unwind with a luxuriating massage or beauty treatment at Mandara Cruise Spa, or relax with a delicious beverage at one of several specialty bars along The Waterfront.
Disney Cruise Line features plenty of fun onboard experiences for children and families, including award-winning live musical performances, impressive fireworks displays, and appearances by iconic Disney characters. Adults can enjoy some downtime in the art gallery, lounge, or by the adult-only pool. A Disney Cruise means fun for the entire family!
River Cruises
Viking Cruises boasts an extensive fleet of river cruise ships with comfortable, luxurious accommodations, exceptional service and amenities, and delectable onboard dining options. Viking features a wide selection of itineraries through some of the most gorgeous and iconic waterways in the world—with a wide range of port activities and guided tours.
AmaWaterways
offers dozens of itineraries along some of the most scenic and famous river routes spanning the planet—with vast selections of fun port activities and onboard entertainment to choose from. Enjoy world-class service and premium amenities while sailing to some of the most beautiful destinations around—all in complete comfort and convenience.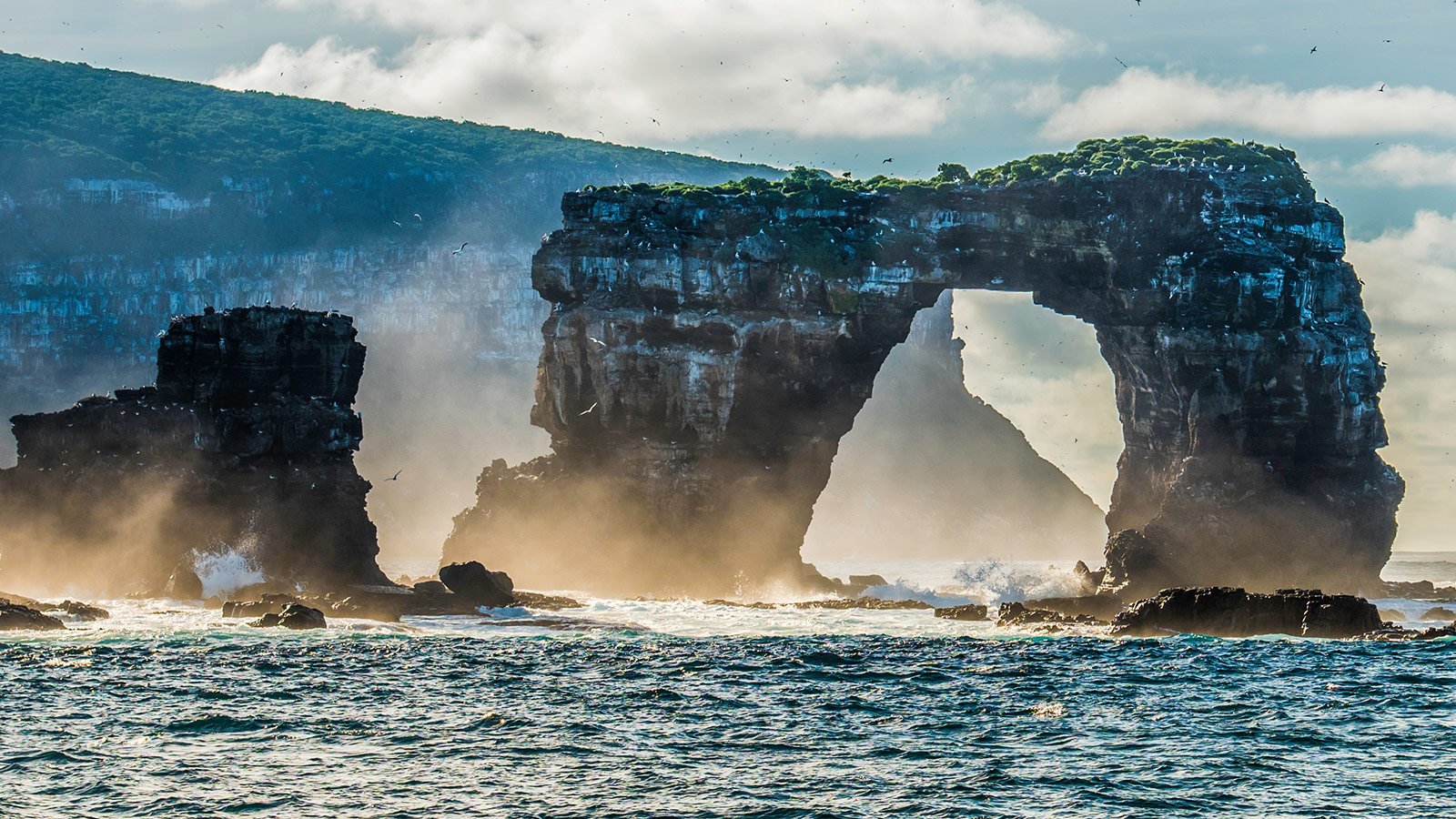 Top 5 Unique & Unforgettable Cruise Destinations
No matter what cruise line you choose, certain destinations are particularly alluring, featuring sights, attractions, and activities you'll simply experience nowhere else.
Here are some of the most unforgettable cruise destinations in the world.
Alaska
Alaska is a popular destination for cruise lines, with a stunning array of natural wonders ranging from glaciers, waterfalls, and snow-covered mountains to a diverse variety of exotic wildlife encompassing brown bears, humpback whales, orcas, bald eagles, and more.
Alaskan cruises are an ideal escape for travelers seeking a more rugged and remote experience without sacrificing comfort and luxury. Intrepid travelers can explore "The Last Frontier" on customized excursions teeming with spectacular views of vast wilderness to brag about once home.
Enjoy brilliant natural panoramas and tour the scenic expanse with a bike ride trek through the Tony Knowles Coastal Trail, or board the Alaska Railroad for spectacular views of the sweeping landscape and local communities. Witness the majestic aurora borealis illuminating the night sky.
Greece
Famed for its gorgeous beaches, ancient architecture, and breathtaking scenery, Greece is one of most popular cruise vacation destinations in Europe. The country is comprised of thousands of islands, and for those who enjoy island hopping, countless opportunities to savor its exquisite beauty, history, and culture.
Tour its ancient ruins such as the Acropolis, snap some selfies amid enchanting seaside cliffs and turquoise waters, explore the gorgeous islands of Mykonos and Santorini, and enjoy delectable Mediterranean cuisine! Greece has something for every type of traveler.
Sardinia
Renowned for its brilliant coastal communities, beautiful turquoise waters, ancient ruins, unique rock formations, and more, the Italian island of Sardinia is an unforgettable destination.
Check out picturesque villages such as Fonni, 1,000 meters above sea level with spectacular panoramic views of gorgeous mountain landscapes. Tour historic and prehistoric sites scattered throughout the island, including Nuraghe's ancient megalithic edifices. Enjoy a day at the beach, and try your hand at fun activities such as surfing, kitesurfing, and windsurfing.
Whether you tour the artisan shops and boutiques along Via Garibaldi and Via Manno or stop for a meal at one of the incredible bistros and restaurants across this extraordinary island, there are countless ways to immerse yourself in the island's rich culture.
Nile River
This African river cruise stretches from Egypt's Luxor to Aswan, stopping at some of the most famous cultural and historic sites along the way.
Enjoy breathtaking views of ancient temples, monuments, and landmarks dotting its shores, and gaze upon the mesmerizing remains of this ancient civilization illuminated at night. A Nile River cruise is truly a must!
Galapagos Islands
Renowned for their natural beauty and biodiversity, the Galapagos Islands off the coast of Ecuador in the Pacific Ocean are ideal cruise destinations for travelers interested in sightseeing, snorkeling, and wildlife viewing.
With 97 percent of this South American archipelago preserved as a national park, a majority of the native wildlife and natural habitats remain undisturbed—helping ensure their enduring natural beauty and charm for generations to come.
From sea lions and giant tortoises to tropical penguins and iguanas, the islands boast a wealth of diverse and colorful animals and plants, as well as crystal-clear waters brimming with exotic sealife for divers to enjoy.
Cruising is the best way to appreciate the Galapagos Islands, with some lines offering exclusive access to strictly regulated islands and areas, such as Galapagos National Park, which you can't explore otherwise.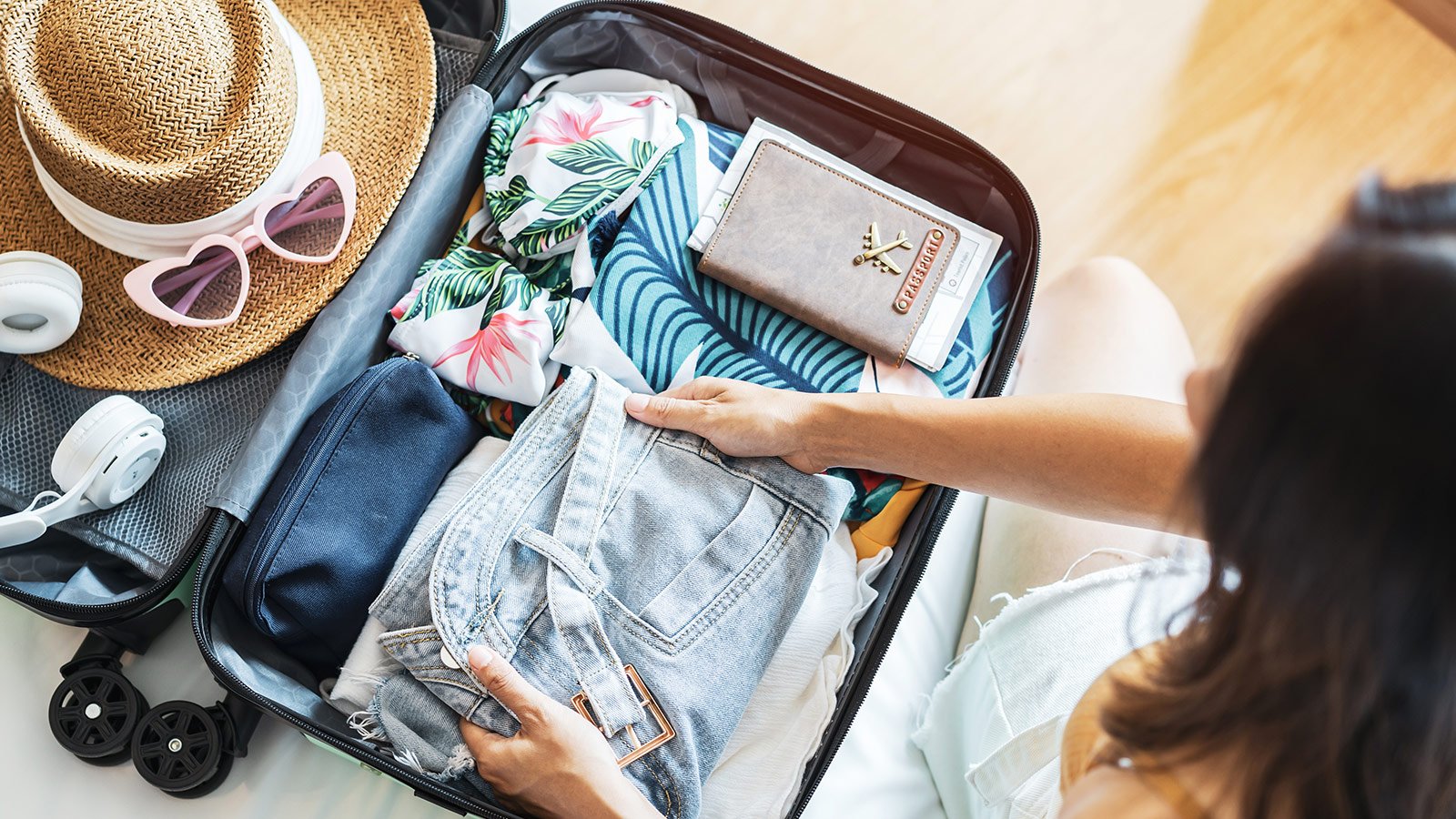 Packing Tips
Here are some smart packing tips to ensure you have everything you need for your cruise getaway.
Pack Strategically
Lay out all the clothes you think you'll need on your trip, and then pack half of them in one bag and half in another to split up your belongings in case any get lost.
Remember to Bring Carry-On Bags
It's always good to have a back-up plan in the unlikely event your luggage gets lost in transit.
Be sure your carry-on includes:
A change of clothes
Important meds and toiletries
Important documents: IDs, boarding passes, and credit cards
Jewelry, electronics, chargers
A bathing suit
Dinner attire
Familiarize Yourself With the Cruise Line's Dress Code
Be sure to do your research on the recommended attire for your cruise vacation.
Some cruise lines feature more formal events that require gowns and tuxedos. Check if your cruise ship offers tuxedo rentals.
Pack for the Journey & the Destination
You'll want to pack for a variety of situations based on your destinations and itinerary activities. Bring several swimsuits if you're planning a beach trip, or boots and cold weather clothes if you plan on hiking the Alaskan tundra. Review your travel plans and prepare accordingly.
Be sure to save room in your luggage or carry-on for souvenirs!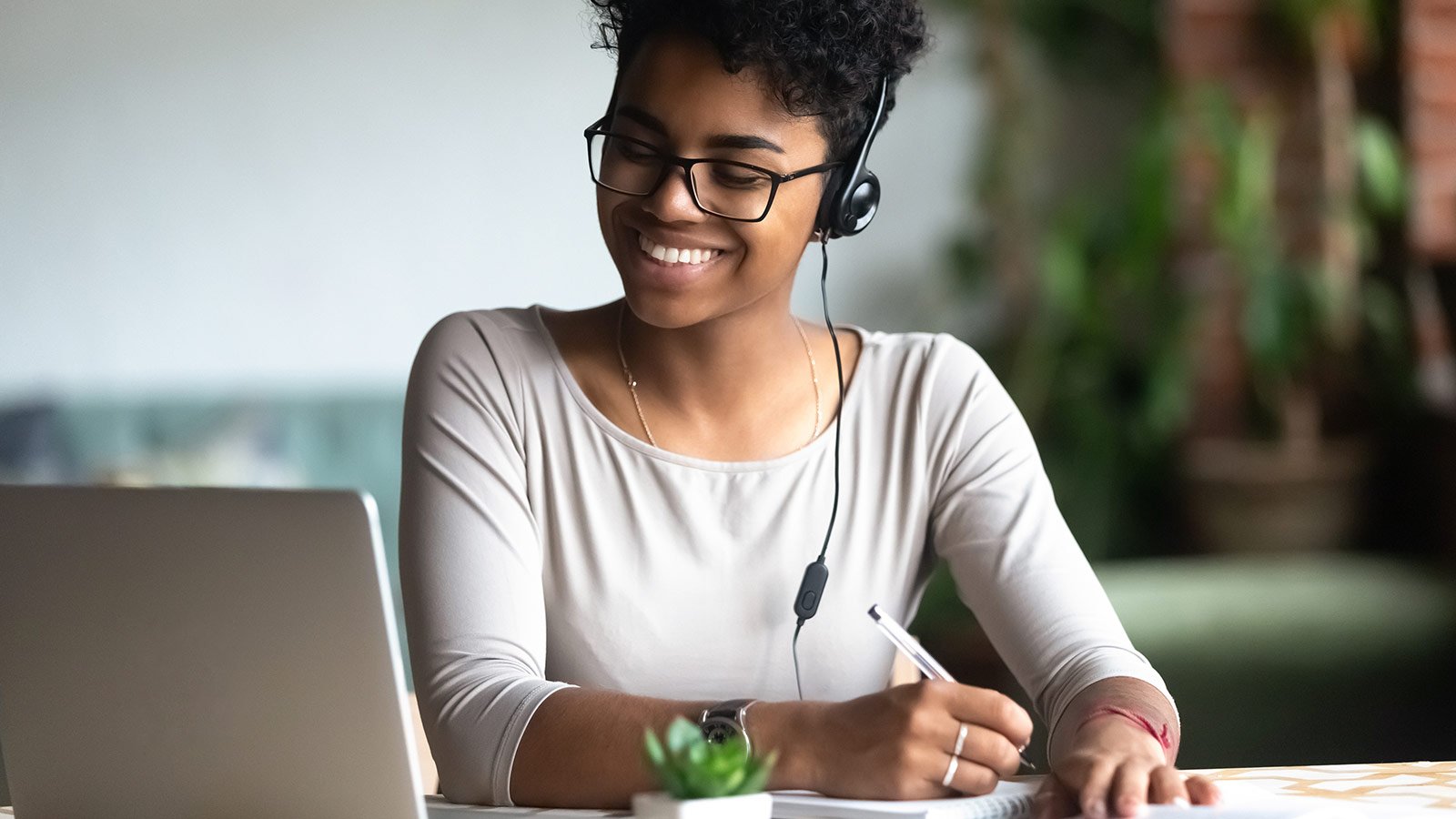 The Best Way to Plan & Book Your Cruise Vacation Is With an InteleTravel Advisor
InteleTravel Advisors will find the perfect cruise line, ship, and itinerary for you, arrange and book the myriad facets of your vacation, and even provide support along every leg of your journey!
They'll also utilize their industry knowledge and connections to secure valuable travel deals and bonuses to further enhance your cruise experience.
And the best part: InteleTravel Advisors never charge travelers for their services—meaning you get access to a dedicated travel professional, at no extra cost!
So, what are you waiting for? Contact an InteleTravel Advisor today to plan your unforgettable cruise vacation!