Where Should I Go On Vacation?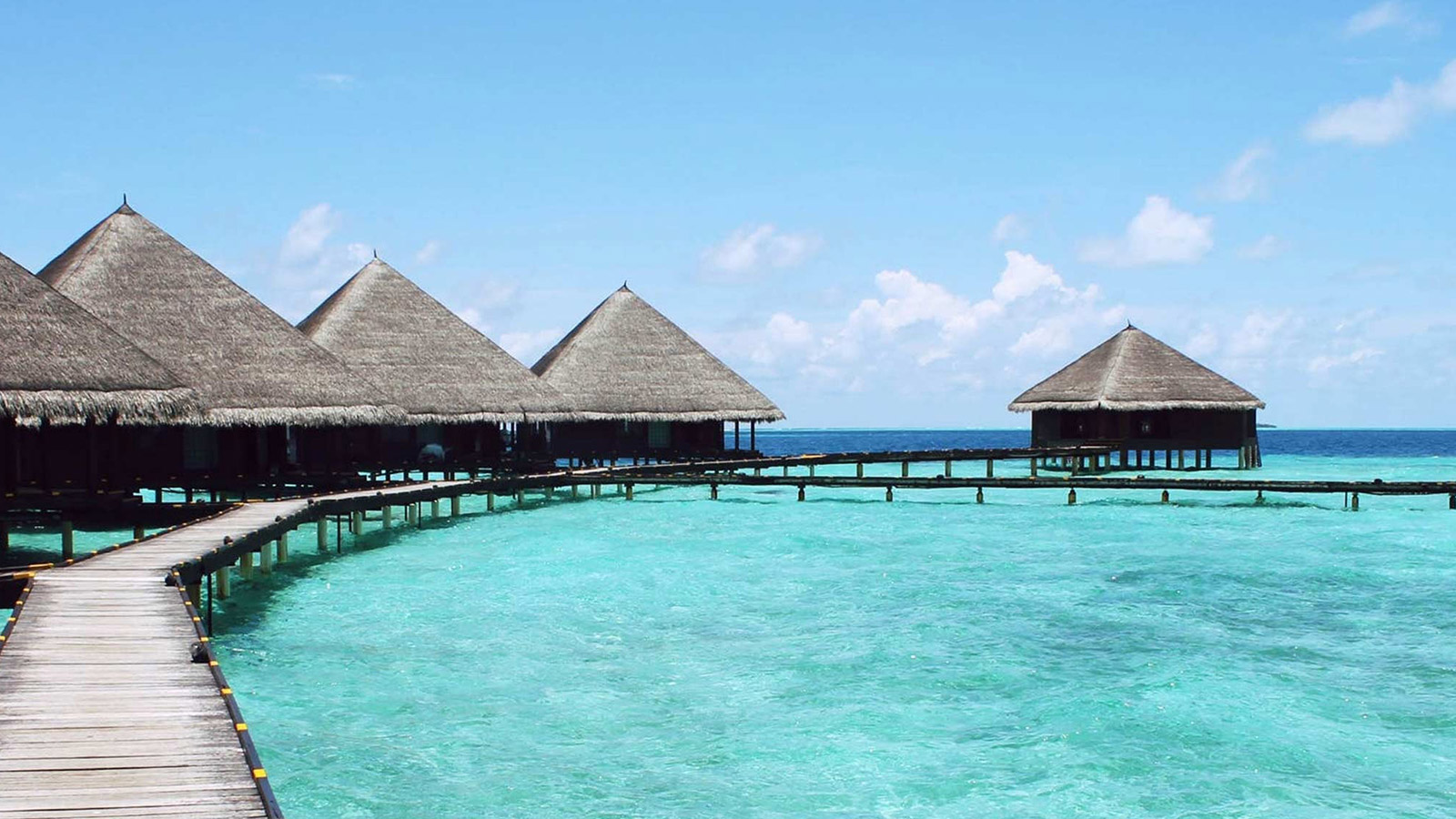 The joy of collecting vacation days is surpassed only by the euphoria of exploring new and exciting places.
Have you ever had this conversation with yourself? "I'd like to go on a long vacation, but where should I go?" Indeed, there are great choices across the globe. This helpful guide includes some of our favorites.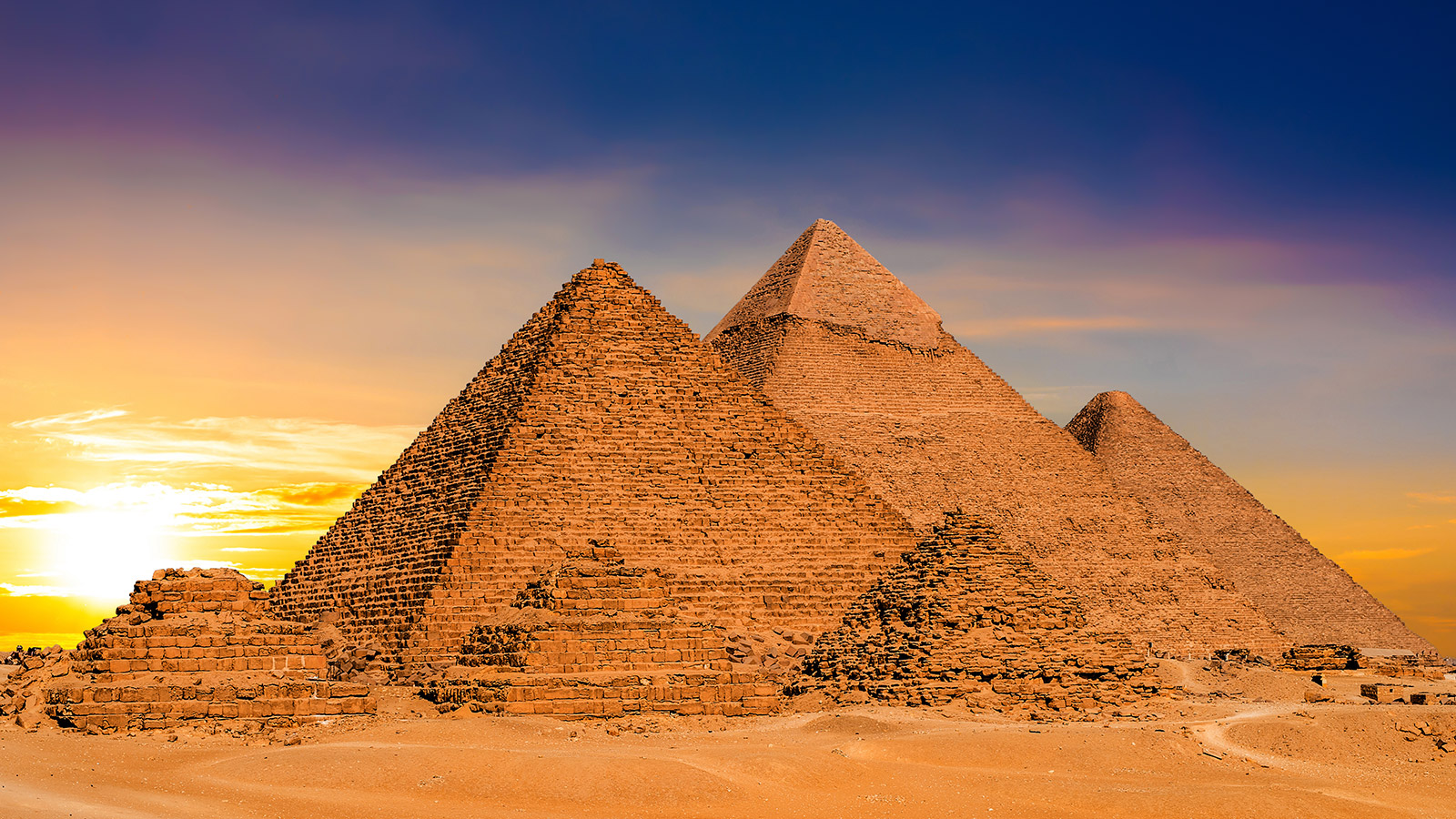 Africa
The world's second-largest continent in both area and population continues to grow as a tourist destination, with unique experiences offered in each of its distinct cultural and geographical regions.
Ancient Egypt
The Great Pyramids of Giza get the attention, and rightfully so. They provide an awe-inspiring experience for travelers. But Ancient Egypt wasn't confined to Giza, near Cairo, as other remarkably preserved sites dot the Nile River.
In modern Luxor, you'll find the ancient Thebes. The Karnak Temple, on the east bank of the Nile, is still within the city limits. On the west bank, travel back millennia to the Valley of the Kings, the final resting place of some of Egypt's greatest pharaohs. If you do head to Egypt, be sure to pack light clothing and a water-purifying bottle.
African Safaris
When you think of Africa, the abundance and variety of wildlife surely comes to mind. Indeed, the continent is home to big cats like lions and cheetahs, giraffes, elephants, and so much more. Catching glimpses of these animals is life-changing, as are the days and nights spent on the African plains.
While there are many safaris to choose from, these three tours stand out:
Kenya Exclusive Tented Safari

: A luxury safari that can double as a romantic getaway, this eight-night trip promises unforgettable experiences at every stop.

Serengeti and Nyerere

: This safari stands out for one reason—it's family-friendly. People of all ages will enjoy the thrilling visuals and activities.

Madagascar Wildlife Safari: Two weeks exploring one of the most fascinating islands on Earth? What are you waiting for?!
Beaches
It shouldn't come as a surprise that some of the world's best beaches are in Africa. With coastlines on the Atlantic and Indian oceans and Mediterranean Sea, travelers have options when it comes to picking a paradise that's right for them.
Boulders Beach (South Africa): When you travel to the tip of South Africa, you'll feel as though you are standing at the edge of the world. In a way,

you are

. And when you get there, you'll be greeted by sun-bathing penguins at Boulders Beach.

Saint Marie Island (Madagascar): This vacation spot delivers a host of aquatic activities, from snorkeling among coral to humpback whale watching.
Seychelles: Private and luxurious, the beaches of the Seychelles epitomize romantic getaway.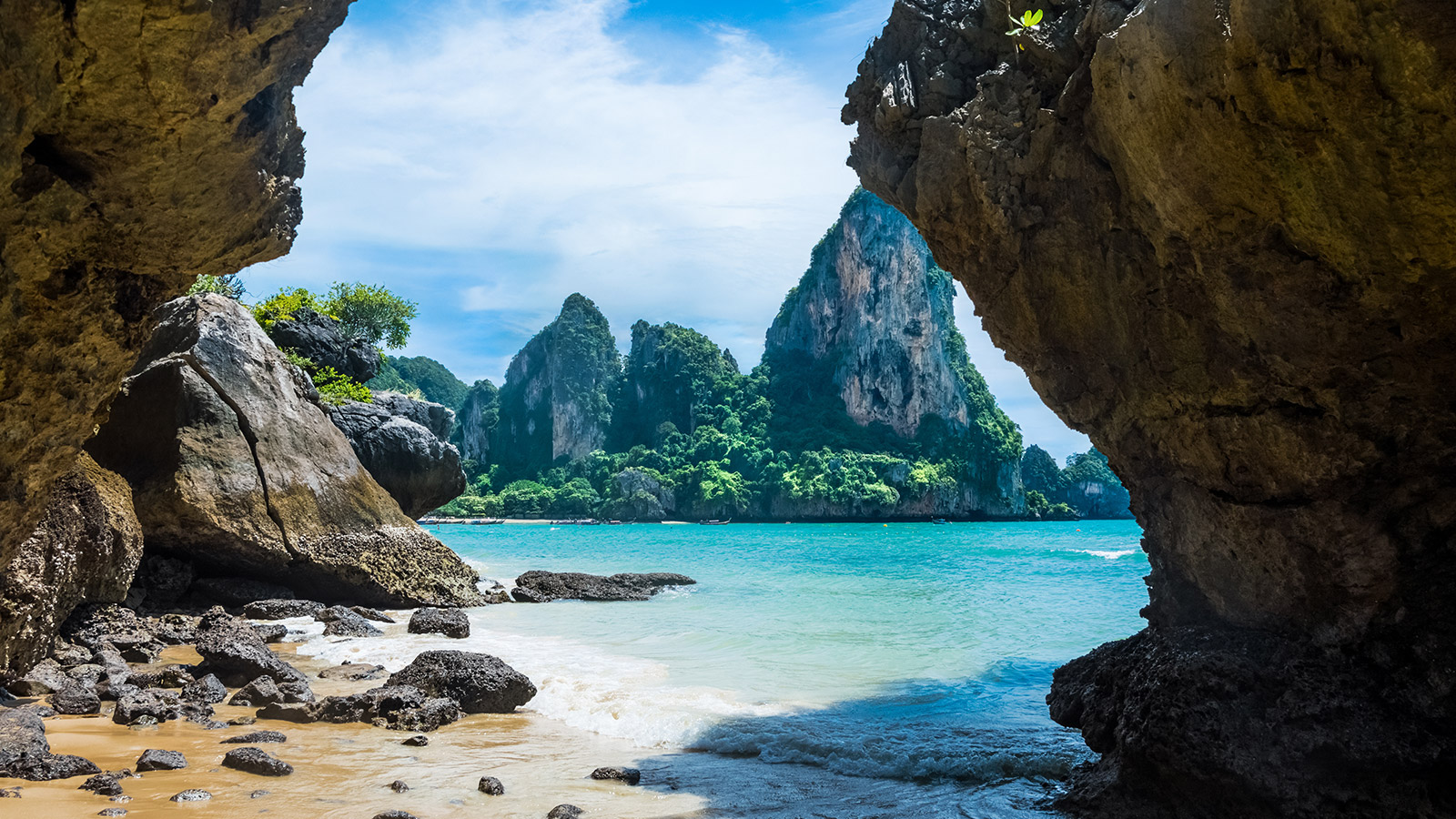 Asia
If you've spent time on travel blogs or social media pages, you likely know that Thailand has risen in popularity. Read on to find out why.
Cross Thailand Off Your Bucket List
Despite its popularity as a travel destination worldwide, Thailand remains something of a mystery to some tourists. Maybe that lends to the country's appeal. You'll find gorgeous beaches, a thriving urban scene, thick jungles, and majestic temples. It's an invigorating nation that can thrill your body, mind, and spirit.
Here's what you should do on your Thai vacation:
Phra Nang Beach welcomes adventurous tourists. Go spelunking—cave-diving for the uninformed—or kayaking around the beautiful waterways.
Embark on a food journey in the capital city of Bangkok. Tasty dishes like guay teow (noodle soup) and som tam (spicy green papaya salad) will have you salivating.
Visit the one-of-a-kind Temple of a Million Bottles, made from recycled beer caps and bottles.
Go Scuba-Diving In Malaysia
You'll find paradise in the bountiful waters that surround Malaysia. Famed explorer and documentarian Jacques Cousteau broadcasted the stunning coral and aquatic wildlife for the world to see. Now, you can visit those same locales for a scuba-diving vacation of a lifetime.
These three spots promise unforgettable experiences:
Sipadan was showcased by the aforementioned Cousteau in the documentary, "Borneo: The Ghost of the Sea Turtle." Reef sharks, barracudas, parrot fish, and, of course, sea turtles call the waters home.
Tenngol Island is the perfect scuba-diving destination for couples. Its pristine beaches offer a relaxing getaway after a day in the water.
With its shallow waters, Tioman Island welcomes beginners and experienced divers alike. More adventurous tourists may even explore the jungles that neighbor the beach.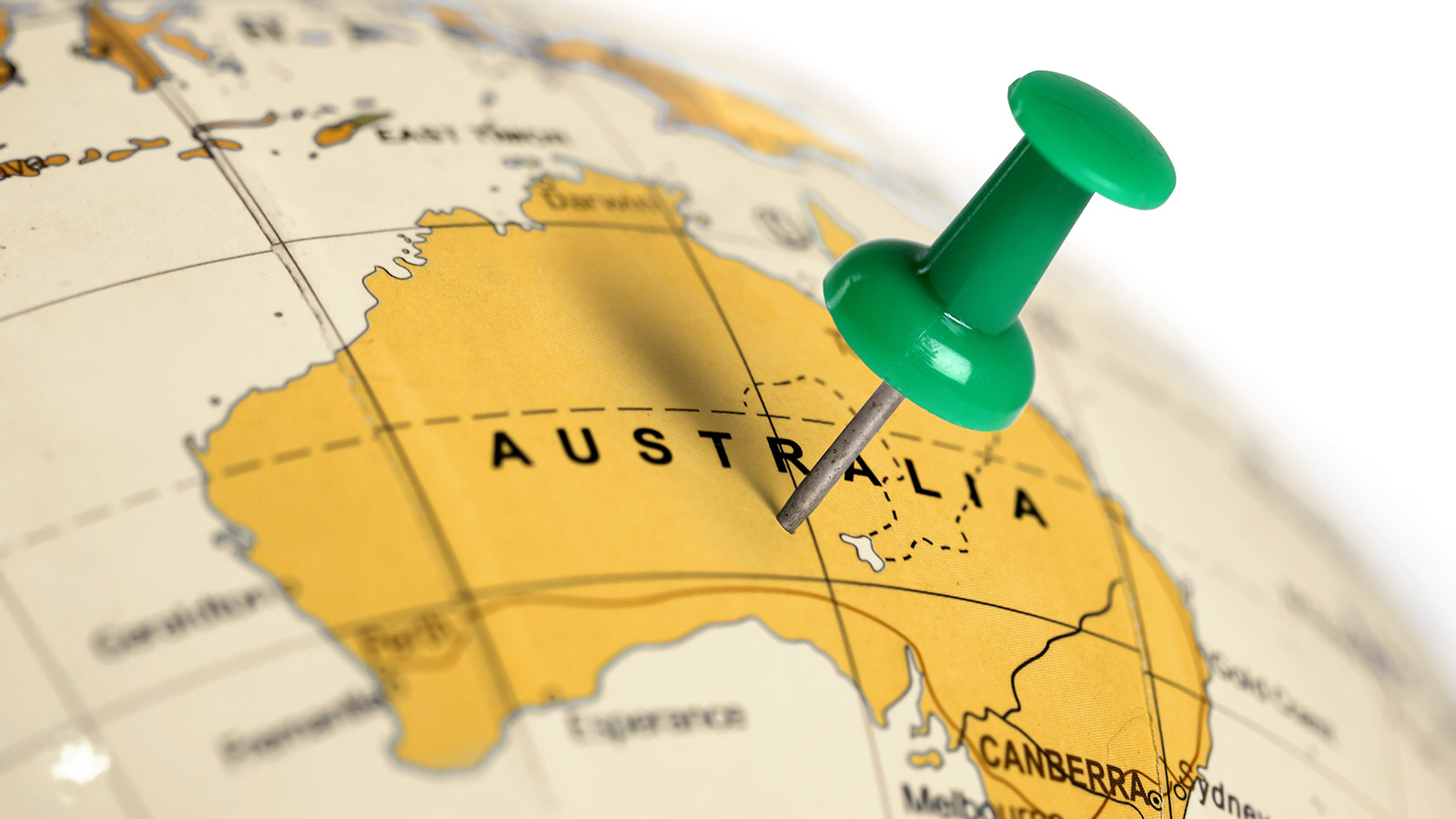 Australia & The South Pacific
Although Australia was once a penal colony in the British Empire, you'll want to escape to the continent…not from it. As for the South Pacific, it's home to all of your daydreams about white beaches and crystal blue lagoons.
Melbourne & Victoria
The second-most populous Australian state, Victoria is known for its mix of culture and natural wonders. The state capital of Melbourne is a vibrant, inviting city with nearby beaches to boot.
Walk Hosier Lane in Melbourne and admire the intricate graffiti lining its walls.
While arid land dominates the Australian landscape, there are dense jungles and spectacular waterfalls at the Dandenong Ranges.
Hang out with the little "fairy" penguins that call St. Kilda Pier home.
Sydney & New South Wales
Australia's biggest city boasts, perhaps, the most famous skyline in the Southern Hemisphere, at least from the water. The Sydney Opera House establishes the city as a home for art, culture, and a good time, all three of which deserve your attention.
The historic neighborhood known as "The Rocks" is set up perfectly for a local pub crawl.
Wander from beach to beach on the four-mile coastal walk from Bondi to Coogee.
Adventurous travelers should pack extra water, hiking shoes, and head to the base of Mount Kosciuszko, Australia's highest peak.
Tasmania
Made famous by the Looney Tunes cartoon series, Tasmania is filled with more than just the eponymous devils. It's home to diverse geography and wildlife that promise adventures of all kinds.
Visit a wildlife sanctuary to check out Tasmanian devils in the flesh.
You wouldn't think it, but Tasmania is home to some of Australia's best museums, such as the Tasmanian Museum & Art Gallery and the Queen Victoria Museum.
Cradle Mountain delivers the best views of the island. The best part: There are trails for all levels of hikers
Explore The South Pacific
Ah, the South Pacific, a far-off region filled with natural wonders. It's a place for adventure and relaxation. Each island has a unique quality, allowing you to find your own personal paradise. If you're set on specific activities, consider these suggestions:
Go snorkeling or scuba diving in Fiji, a nation that has everything you'd want in a tropical getaway: Overwater bungalows, pristine beaches, and endless sunshine. Factor in the clear water and variety of marine life, and you have a ready-made aquatic adventure.

Relax on the beach on Aitutaki, one of the Cook Islands and home to the "Most Beautiful Lagoon in the World."
Samoa is the perfect place for discovery. It's home to a proud, welcoming people, and ripe for jungle and aquatic explorations.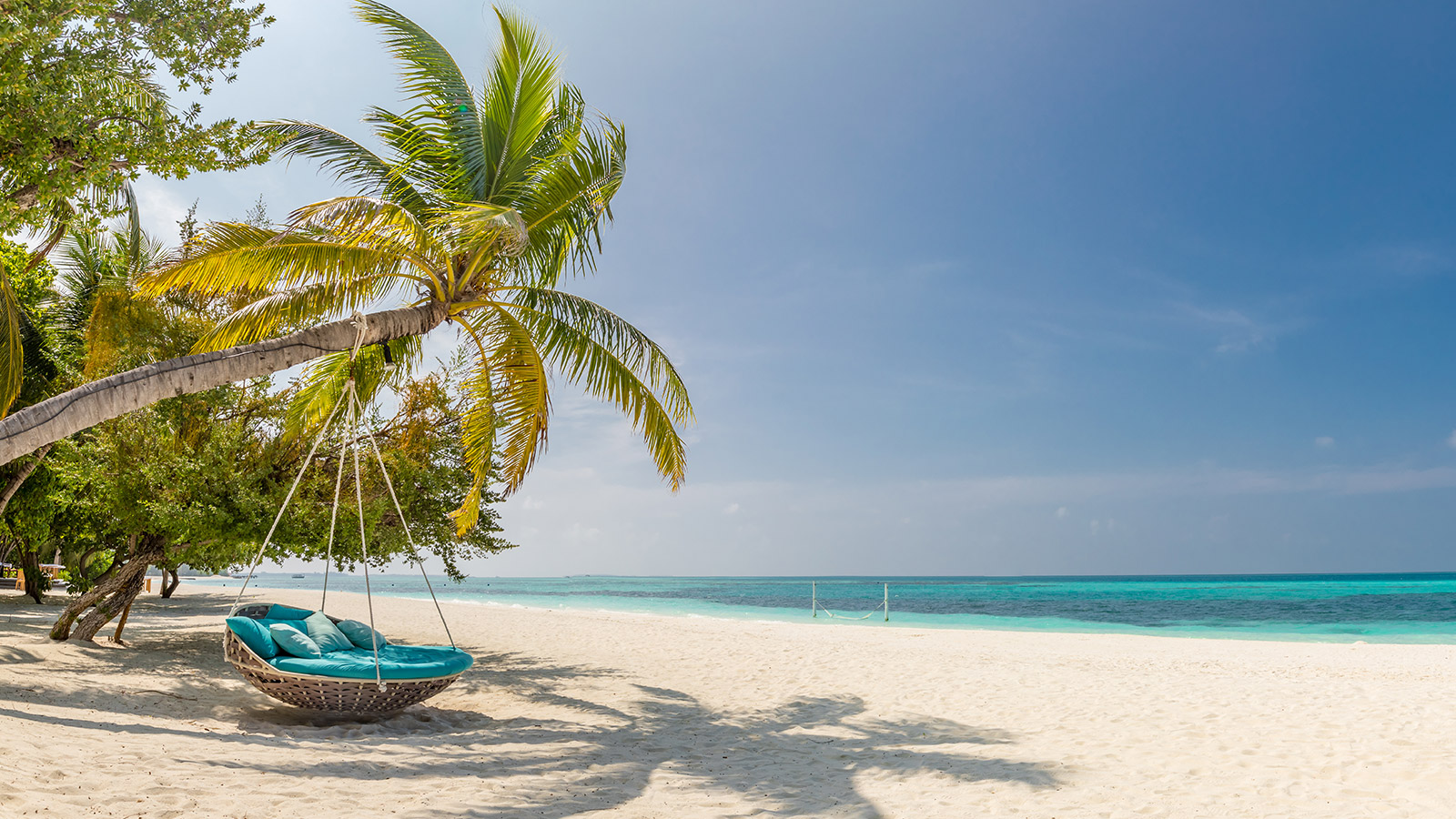 The Caribbean
There's perhaps no better feeling than having a Caribbean beach to yourself and not a care in the world.
Visit The Best Beaches In The World
Perhaps the pristine white beaches of the Caribbean call your name, oases only hours from the United States by flight but a near ocean away in terms of solitude. Don't know which one to pick or want to escape the tourist traps?
Consider these four:
Saint Anne Beach – Guadeloupe:

A bustling fishing town with dynamite seafood and plenty of palm trees makes for an ideal tourist destination for travelers seeking an off-the-beaten-path experience.

Playa Rincon – Dominican Republic:

If the uber-popular resort haven of Punta Cana doesn't attract you, perhaps this more secluded Dominican beach will. You'll feel like you're in on a secret, with its inviting food shacks and looming palm trees.

Shoal Bay – Anguilla:

Well, you can't go wrong in Anguilla. But of the 33 beaches to choose from across its 16-mile stretch of white sands, Shoal Bay has the right balance of fun and relaxation for all travelers.

Darkwood Beach – Antigua:

Whet your whistle with the famous rum punch as you sprawl out on the white sands of Darkwood Beach.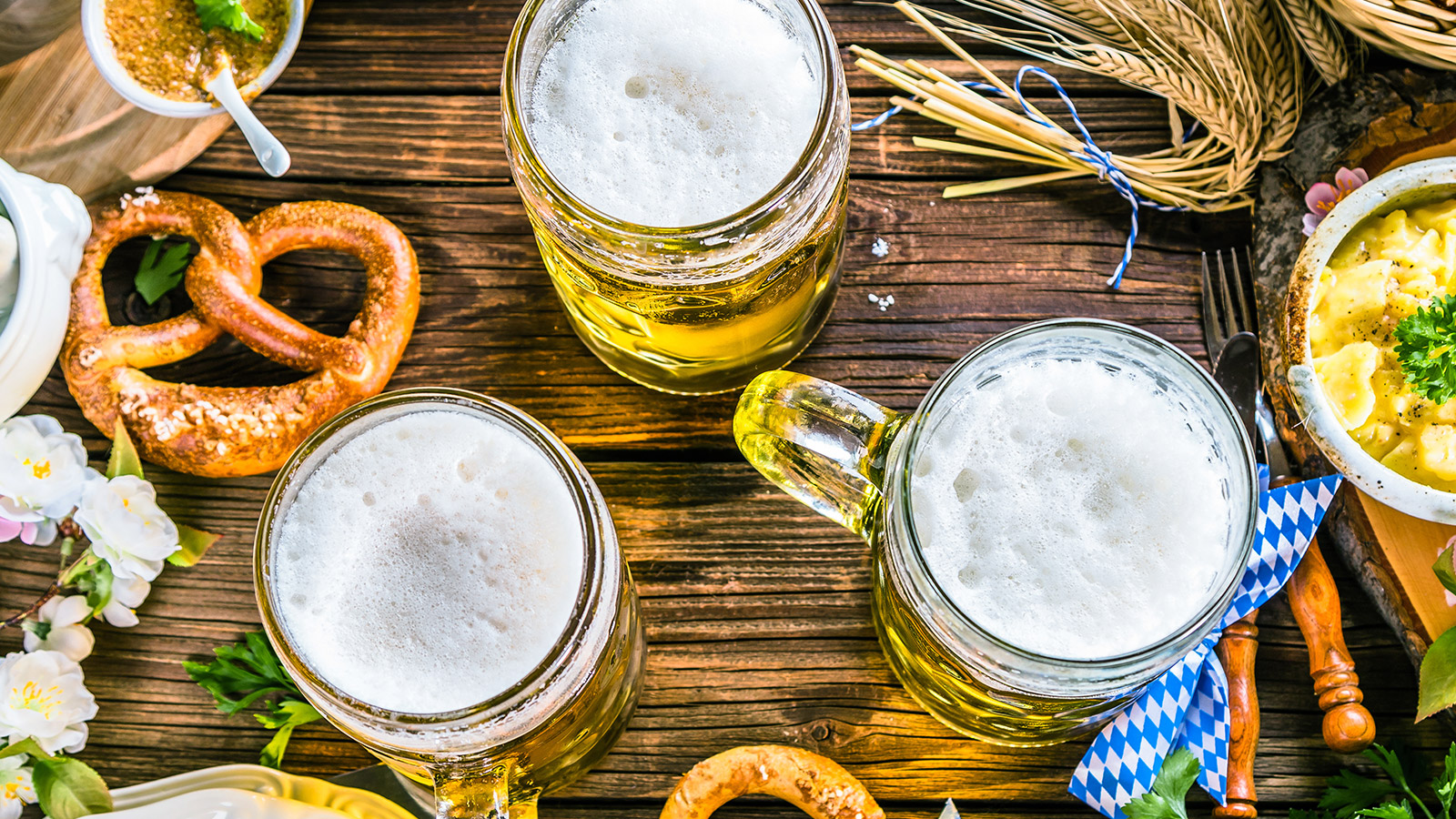 Europe
So you want to go to Europe? Well, there are so many different places to consider on such a small continent. See if any of these options pique your interest.
Party at Oktoberfest in Germany
The largest beer festival in the world brings travelers from all over to Munich, Germany. The six original Munich breweries—Augustiner, Hacker-Pschorr, Hofbräu, Löwenbräu, Paulaner, and Spaten—serve up copious amounts of suds in a tradition that dates back to 1810.
While Oktoberfest runs for nearly three weeks each year, few participants endure that gauntlet. Instead, they make the most of a few days in Bavaria.
Reserve your place at a beer tent, of which there are 14 main ones, early–

think late winter, early spring.

Memorize some key phrases such as

Servus

(an informal Bavarian greeting);

Ein liter bier, bitte!

(one liter of beer, please!), and, of course,

Prost!

(German form of cheers).

Get out and explore. Munich is a historic city with many sights, and Oktoberfest is more than a beer festival: It's a carnival. Enjoy it all!
Chase the Northern Lights in Iceland
One of the most popular destinations of the last decade promises fire, ice and unforgettable experiences. Iceland, once a remote outpost in the North Atlantic, has become a must-visit destination for adventurous tourists. Its unique geography lends itself to a plethora of stunning attractions.
Get to these three while keeping your eyes upward in search of the Northern Lights:
Swim in the Blue Lagoon. It's a 102-degree Fahrenheit outdoor spa open all year round. What's not to like?
Spend a night in Reykjavik. The capital city promises exciting nightlife, quality food, and some of the friendliest people you'll ever come across.
Visit the Westfjords. The region on the northwest coast of Iceland features varied wildlife from puffins and seals along the cliffs to arctic foxes that roam the Hornstrandir Nature Reserve.
Explore historic Florence
Experience your own travel renaissance in the city that launched the real thing. Florence traces its history to Roman times, but it emerged as a center of intellectual and artistic advancement in the Middle Ages. The capital of Tuscany remains an enticing destination for travelers of all kinds.
Eat authentic gelato at the Gelateria La Carraia.
Visit the Uffizi Gallery, where works from Da Vinci, Michelangelo, Rembrandt, and other notable Renaissance artists are on display.
Take in the view from the top of the Cathedral of Santa Maria del Fiore aka the Duomo. The massive church is the most recognizable building in Florence.
Travel the Portuguese Coast
Hugging the west coast of the Iberian peninsula, Portugal's geography makes it perfect for slow travel. Start in the north and head south down the coast, hitting all the notable stops along the way.
Sip tea or coffee at Majestic Café

in Porto, where J.K. Rowling conjured up Harry Potter.
Explore the Alfama in Lisbon, the capital city's Old Quarter. The area is defined by narrow medieval alleys and unforgettable sites.
Relax at Praia de Faro, a three-mile stretch of golden sand on Portugal's south coast.
More European Destinations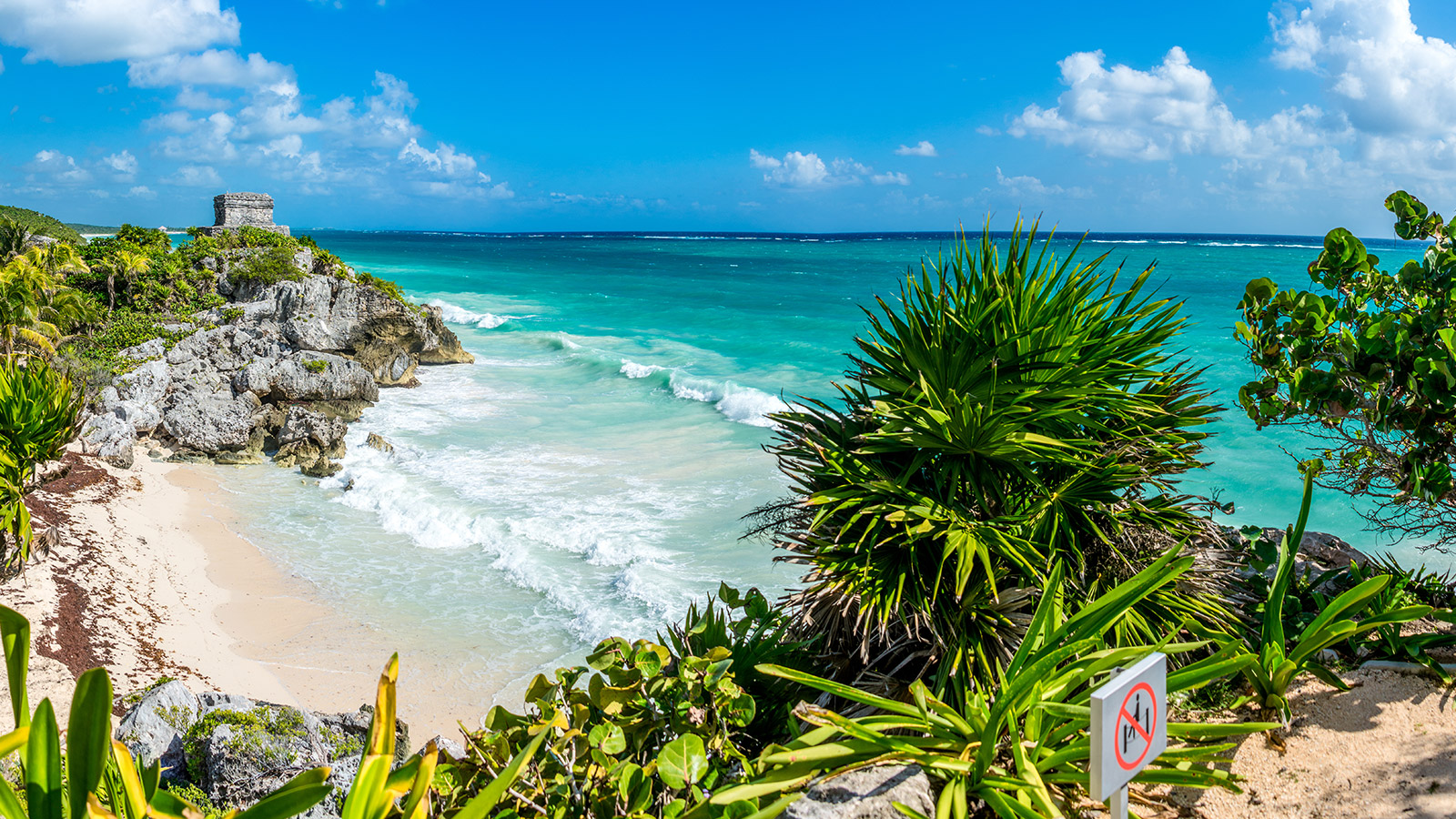 North America
The sheer range in geographic regions makes North America a giant traveler's playground from north to south and east to west.
Find Mexico's Hidden Gems
You know the main tourist spots in Mexico: Cancun, Cabo, etc. But the country has so much to offer, for all travelers. Whether you're looking to relax on the beach, go adventuring, or study history, you can find the perfect vacation in Mexico.
Find Mexico's Hidden Gems:

You know the main tourist spots in Mexico: Cancun, Cabo, etc. But the country has so much to offer, for

all

travelers. Whether you're looking to relax on the beach, go adventuring, or study history, you can find the perfect vacation in Mexico.

Visit the Napa Valley of Mexico:

Have you ever wanted to sleep, staring at the stars, after a long day in wine country? You can do just that at the

Campera Hotel Burbuja

. Visit one of the many wineries in Valle de Guadalupe in Baja California, the Napa Valley of Mexico, then retire to your bubble and admire the Mexican night sky.

Attend a traditional Día de los Muertos celebration:

Día de los Muertos is more than an inspiration for Halloween. It's an important date on the Mexican calendar. Pátzcuaro is home to some of the most awe-inspiring celebrations for the holiday, including Noche de Muertos, where residents light up Lake Pátzcuaro with candles in honor of deceased loved ones.

Tap into your adventurous aquatics side in Sayulita:

What isn't there to do in Sayulita? This Pacific coast resort-town promises endless fun for the aquatically inclined. Fishing, snorkeling, surfing, whale watching, and horseback riding are all in the cards here.

Discover the unique culture of Oaxaca:

Spanish and indigenous cultures converge in Oaxaca to create an unforgettable experience for travelers. The Monte Alban ruins are the remnants of one of the earliest cities in Mesoamerica. The Templo de Santo Domingo has welcomed parishioners through its doors since 1731. And if you prefer liquid spirits as opposed to metaphysical ones, a mezcal tour will hit the spot.
Ski the United States
The United States' massive geography provides travelers with options. For example, a stay at the beach could be accomplished across the country, from Hawaii to Southern California to the Great Lakes and Jersey Shore.
The same could be said for skiing. There are great resorts in all regions of the United States.
Here are five that are sure to give you a memorable winter getaway:
Alaska – Alyeska:

Where else can you get spectacular views of the Pacific Ocean, mountainsides, and the Northern Lights? Alyeska is home to all of the above, in addition to 76 named trails, the longest continuous black diamond in the country, and 660 inches of annual snowfall.

California – Squaw Valley:

The 1960 Winter Olympics made Squaw Valley famous and a standout in the wonderful skiing of the Lake Tahoe region. Today, it remains one of the best resort towns in America, a mix of challenging runs, fresh powder, and quality nightlife.

Midwest – Lutsen (Minnesota):

If you want quaint winter-home living and skiing for the whole family, Lutsen is right for you. The resort, which rises above the north shore of Lake Superior, features the highest drops in the Midwest, four mountains, and 95 runs. The red gondolas make for an unforgettable ride amid the Superior National Forest, with Lake Superior as the backdrop.

Northeast – Stowe (Vermont):

With challenging runs and a family-friendly atmosphere, Stowe has an argument as the best skiing east of the Rockies. The Green Mountain resort continues to expand in terms of amenities, while still offering the kind of back-country experience travelers crave.

Rocky Mountains – Steamboat (Colorado):

Of all the famous Colorado ski destinations, Steamboat stands out for its wide variety of skiing experiences and mountain living. If the slopes wear you out—and there are many on the 3,000-acre property—hit the geothermal hot springs to relax.