Why You Should Use A Travel Advisor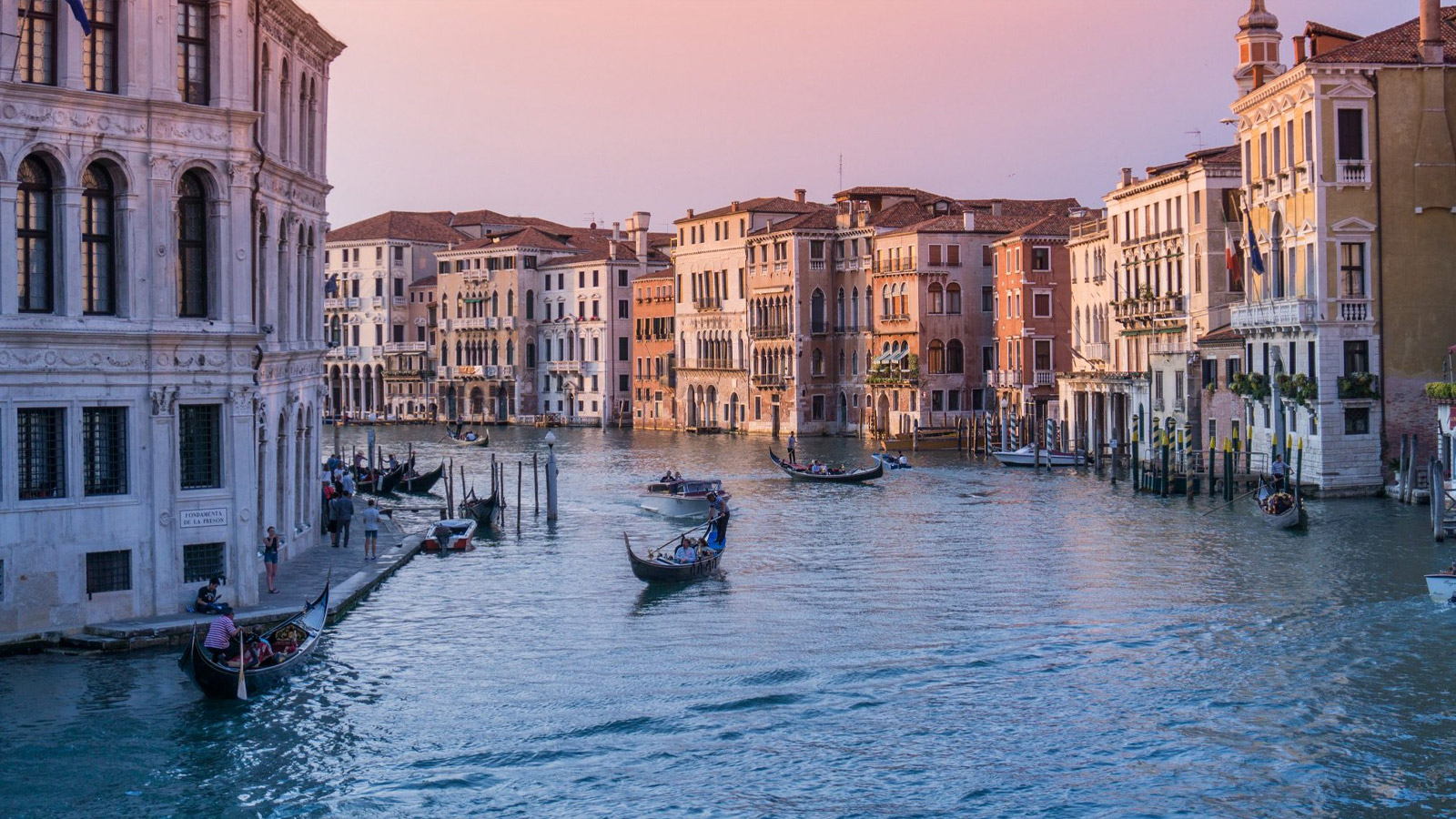 Travel advisors utilize their extensive knowledge, connections, and industry experiences to plan your perfect vacation, while providing essential support throughout every stage of your journey.
Just consider all the destination, flight, and amenity options available to you. In years past, you might find a great vacation deal, block out the dates, and go. Now, you need to know every detail of your trip from start to finish. That's where travel advisors come in.
Travel advisors are special. They continue their education, earn certifications, and conduct research to deliver the right solutions for you. In addition, travel advisors have traveled the world themselves. As genuine travel enthusiasts, they have the best firsthand knowledge and add a friendly touch that can't be obtained from online research.
With so many variables, it's best to rely on the professionals. You have questions. They have answers and personal investment in you to build dream vacations.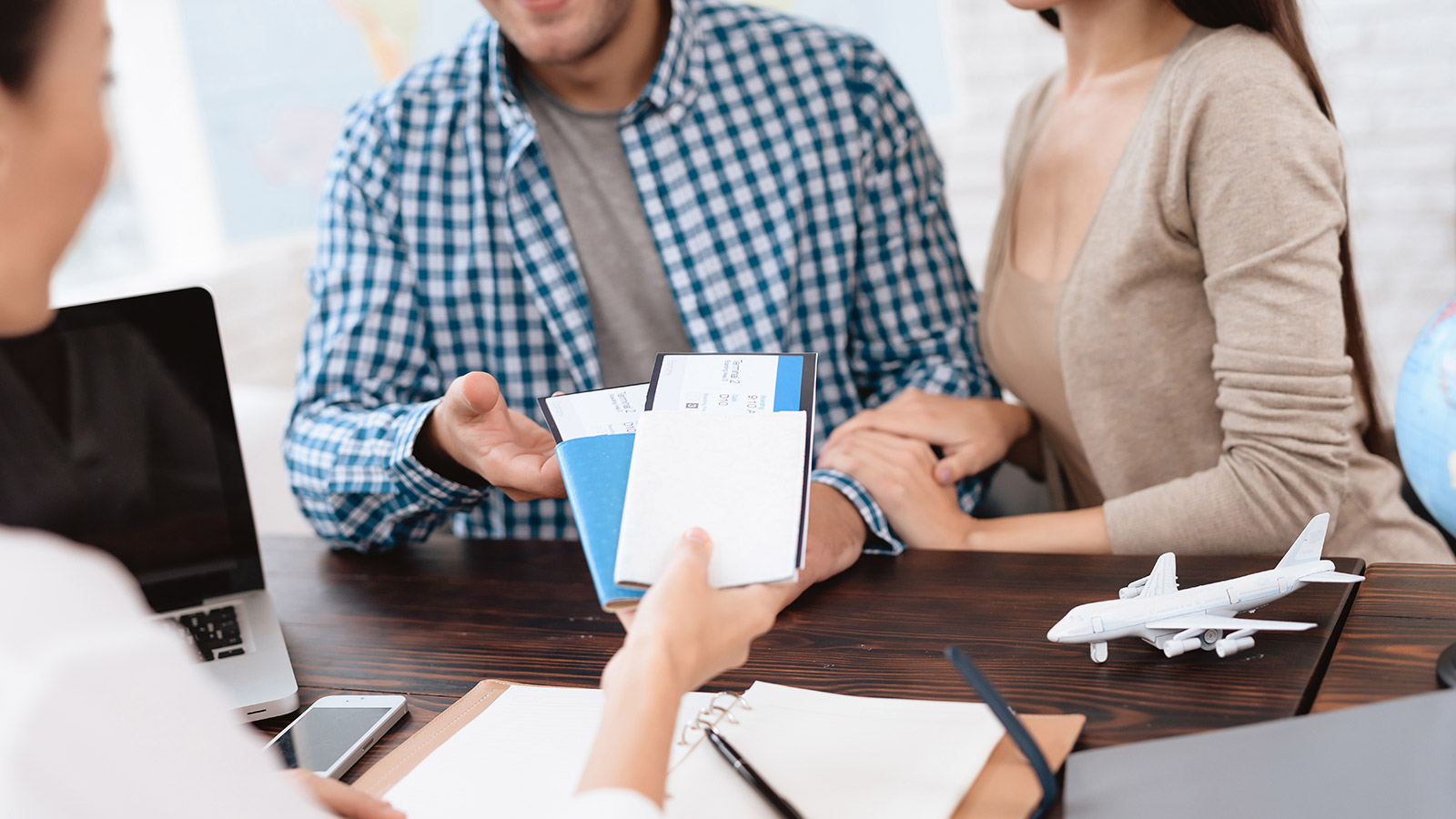 What Is A Travel Advisor?
You're likely familiar with the term "travel agent." It's existed since the mid-1800s—and vastly outdated!
In 2019, InteleTravel followed the lead of the American Society of Travel Advisors (ASTA) in adopting "travel advisor" instead.
The reason is simple: Advisors do so much more for customers than sell travel. They provide guidance at every step of the process, from pre-booking, to your return.
Advisors also study every aspect of the travel industry—including amenities, safety measures, and the ins-and-outs of insurance policies—all to make sure they're providing the most up-to-date advice possible.
If you're not familiar with advisors or ever considered using one, now's a good time to get acquainted.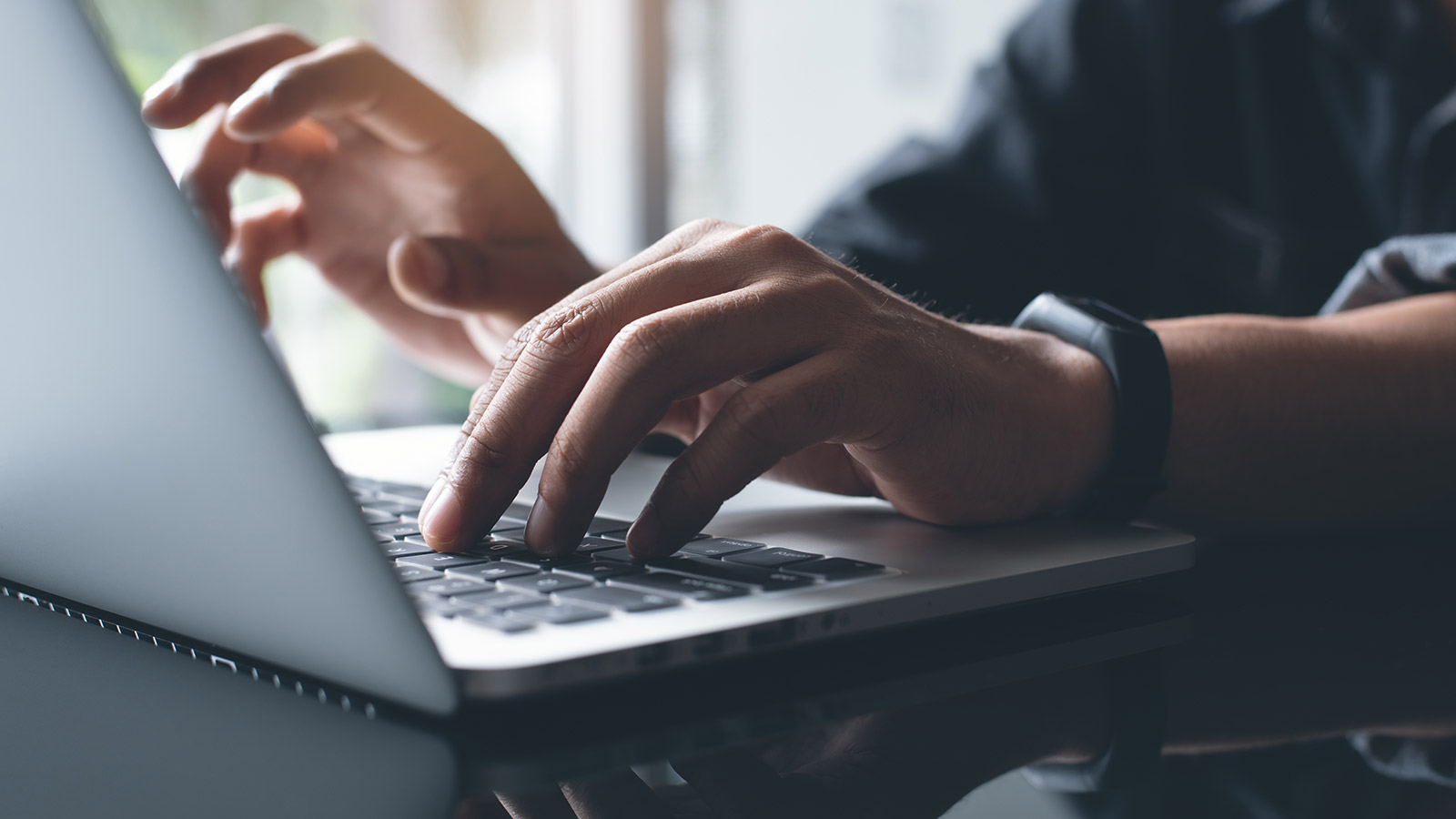 Travel Advisors Are Always Worth It
When the subject of travel advisors comes up, there's an inevitable follow-up: Are they worth it? We say, "Yes!"
Why? There are so many variables involved with travel: How to score great deals, find the perfect destination, upgrade amenities, and prepare for any unforeseeable issues. Who wouldn't want someone in their corner through it all? Let's discuss three ways travel advisors are worth it.
They advise you.
You might go to a travel advisor with a specific dream vacation in mind, or perhaps just an idea—and they find the perfect option. Advisors may also change your mind about a particular destination, and recommend something you weren't even aware of. It's meant to be a conversational, friendly process.
They're supportive before and during your trip.
Have you ever tried to get someone on the phone when your flight's been canceled out of the blue? Do you have lingering questions about your itinerary when you arrive at your destination? Your advisors are there for you at every stage of your trip!
They always add value
Travel advisors help find the best deals on flights, hotels, activities, and more—and use their connections with hotels, airlines, and tour operators to secure exclusive deals and perks. These include room upgrades, complimentary meals, spa treatments, and much more.
How Travel Advisors Save You Money
Despite the proliferation of discount flight and hotel websites, travel advisors play an important role in the industry and represent a budget-friendly option for would-be tourists. They save you money, time, and energy. Here's how!
They don't charge you fees.
While some advisors do charge a small fee for their services, InteleTravel Advisors never will. Instead, our advisors make money from commissions paid by the vendor or supplier you book with. That means no extra cost to you.
You won't overpay.
We know, we know. There are plenty of booking sites that guarantee low or no fees, and the best prices on the market. However, on many occasions, you'll pay less when working with an advisor than if you were booking on your own. Travel advisors have the inside scoop and spend a lot of time and energy cultivating industry relationships, so they're always finding the best deals possible. It's an industry secret that booking engines actually don't always offer the best deals.
They'll avoid common mistakes.
Since you likely don't plan trips every day, it can be easy to make mistakes, and those can cost you money. What if you book the wrong group excursion, or accidentally reserve your hotel for the wrong dates? A travel advisor won't have this issue, and their knowledge will likely save you money.
They can get you extra perks.
Their industry relationships translate to discounted prices, VIP upgrades, or perks—at no extra cost. If you thought an upgrade was out of the question, think again. Then ask your advisor.
They can find packages and group rates.
Travel advisors will be able to save you even more money by bundling flights, hotels, and other aspects of your trip. Traveling with a large group? They'll find savings while also ensuring you're all on the same flights—and sitting together, too!
You Need a Travel Advisor If You're Booking Group Travel
If you've ever attempted to schedule brunch over a group text, you've probably dealt with the nightmare of trying to find a date, time, and location that works best for everyone. Now imagine doing that for something as important and logistically challenging as a group vacation.
That's where a good travel advisor comes in. They save you time, money, and the hassle of figuring out logistics. Here are the top reasons why you should use a travel advisor for group travel.
Travel advisors will save you money.
Travel advisors can find tours that suit your needs (that aren't otherwise listed publicly), leverage their relationships with different travel partners (airlines and hotels) to find discounts, and even score you upgrades and unlisted perks. (Champagne upon check-in, anyone?)
Finally, when you use a travel advisor, you can book by putting down deposits rather than paying up front. That means your group can choose where to go, where to stay, and what to do without worrying about immediate costs.
Travel advisors will take care of the logistics.
You don't need a member of your group to be a glorified event planner to schedule a nice vacation that works for everyone. No matter what sort of vacation experience you're after, travel advisors can handle your group's planning and booking with ease.
Whether you're traveling on a budget or seeking the heights of luxury, advisors will work for all members of your group while prioritizing each individual's needs. They'll also be able to book room blocks, and identify any necessary additional documentation. For example, say you're going to an international destination, and one of your friends has a passport from a country that has visa requirements. They schedule your trip from start to finish, in a time- and money-saving manner.
Travel advisors can make recommendations.
Say you and a friend really want to go whitewater rafting, while the other two members of your group would rather have a spa day. All four of you agree that you don't want to spend a day apart. Travel advisors are trained to be able to advise you on alternate locations, solutions to logistical problems, and anything else that might occur. They might even be able to find whitewater rafting hosted by a hotel that has a spa.
Travel advisors can help fix any hiccups or mistakes.
Your travel advisor doesn't just book flights and accommodations. They advocate for you. Say one of your friends' flights gets canceled, or you schedule a group tour, and the tour company only reserves five seats when you actually need six. Instead of wasting precious vacation time on the phone, you can alert your travel advisor, and they will talk to airlines, tour operators, and whoever else on your behalf. Just focus on having a fun time with your friends.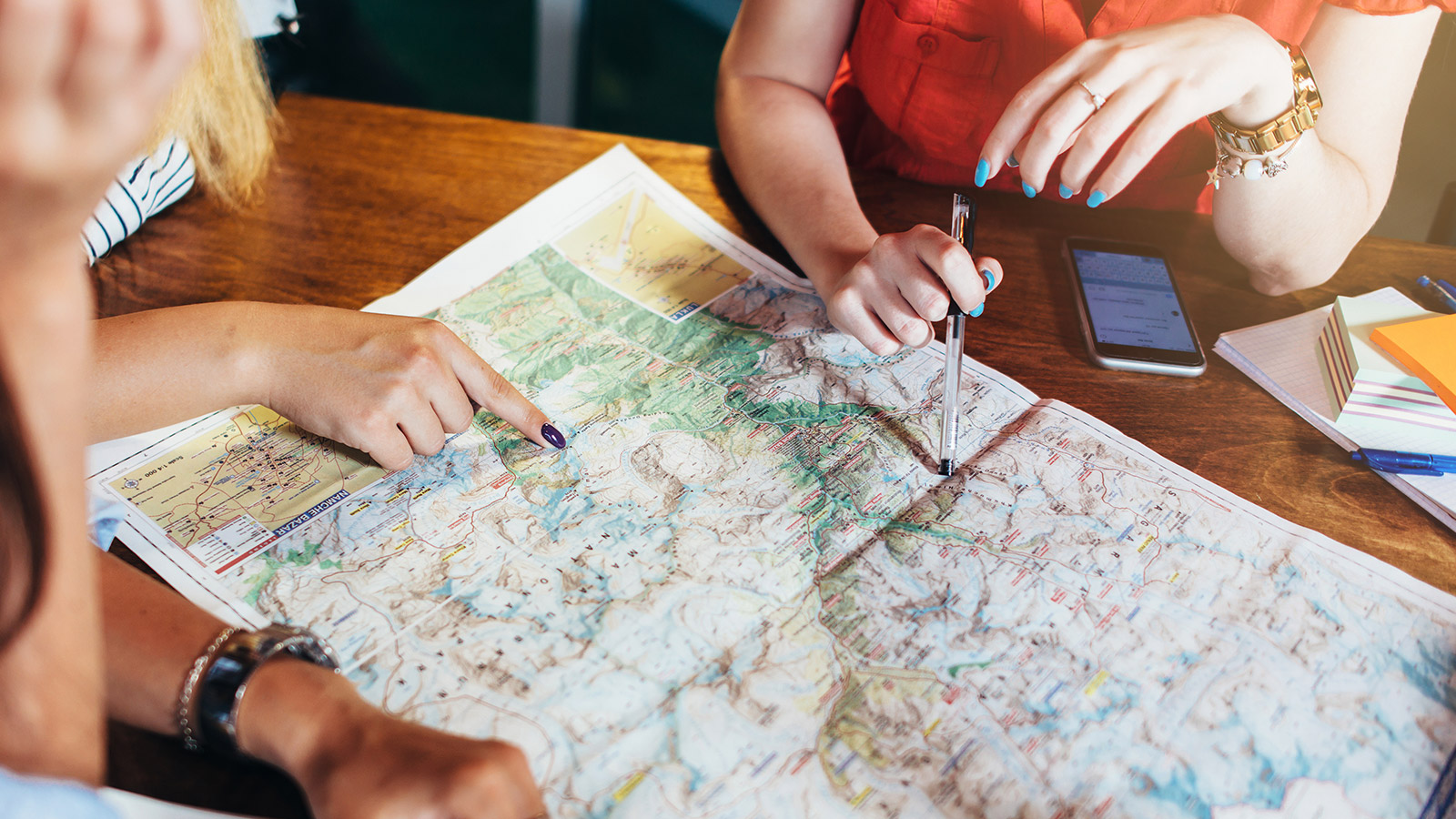 Travel Advisors Will Help You Avoid These Mistakes
From forgetting important paperwork to blanking on must-experience activities along the way, there are many ways to bungle a trip—all of which you can avoid if you work with a travel advisor.
Here are several common travel mistakes:
Forgetting Visa Information
Imagine booking a flight for your dream vacation months in advance and waiting eagerly. When the day finally arrives, you hop on your flight, and when you disembark, customs asks for your visa. If you don't have one, you'll have to go back home.
This happens more often than you might think, by and large because online booking engines don't require visa confirmation or include such information when you buy tickets.
If you work with an advisor, however, they will tell you exactly what's required. Visas, passports, whatever else you need—your advisor will let you know before you purchase a single thing.
Overstretching Yourself by Overbooking Your Itinerary
One common mistake travelers make is trying to fit too much into their itineraries. Yes, you only have so much time to explore your destination, and that means trying to maximize every moment. But that doesn't mean you have to do everything.
The best trips allow for flexibility. Our advisors are experts at developing itineraries that are fun but not overloaded, meaning you'll return home actually rested and relaxed. Plus, they can help you reschedule excursions, in case any fun new opportunities pop up.
Relying Too Heavily on Guide Books
Relying solely on a guide book will limit your experiences to the recommendations of the author, and the pricing and scheduling information and restaurants/bars available at the time it was printed.
Travel advisors build contacts all over the world and have access to local attractions and activities you won't find in a guide book. New restaurant openings, unlisted tour groups, and new hotels (and perhaps a discount or two) are all in the cards when you work with an advisor.
Exchanging Currency at the Airport
This is the kind of thing that gets overlooked when you're booking on your own, but when you have an expert to advise you, they'll remind you of all the little ways to save money, including when exchanging currencies. Advisors can find the best rates at your destination, and advise you about local banks in your area that will do low-cost exchanges in the currencies you need.
Not Researching the Local Culture & Climate
What should you wear? What rules are there? What is the etiquette when it comes to dining, drinking—heck, even just walking around? What is the busiest time of year to visit? Is it the same as the best time of year to visit? And what will the weather be like when you get there?
These are all exactly the kinds of inquiries travel advisors answer.
Booking Complicated Flights to Save Money & Wasting Time Instead
Time is money. At least, that's how the old adage goes. Which is why it's important to spend a little bit more if it means additional time to enjoy your trip. Travel advisors explore all logistical options to ensure you minimize your transit duration and maximize vacation time, without blowing your budget.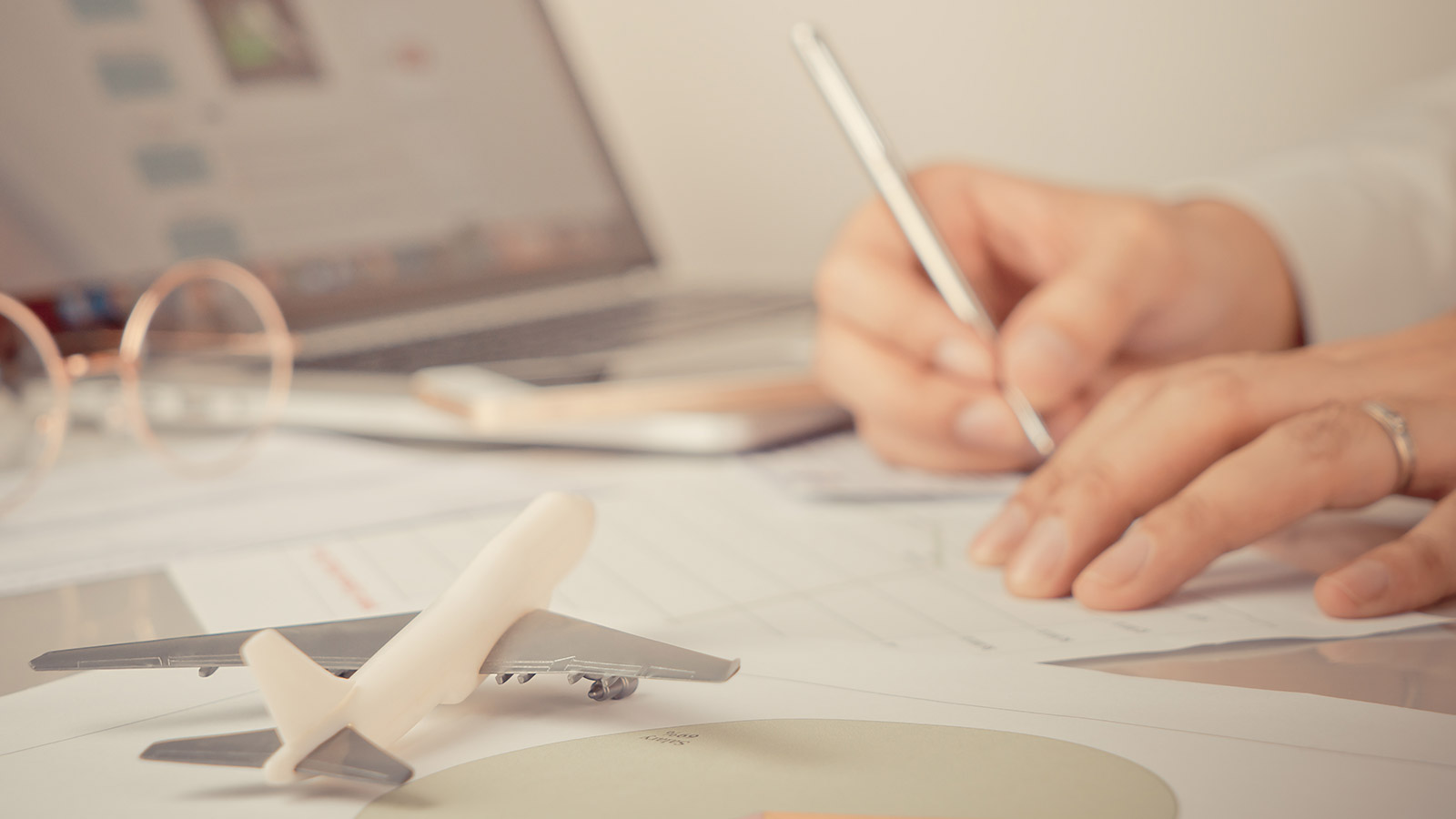 Travel Advisors & Travel Insurance
Travel advisors help with all your vacation plans. They also prove indispensable for unplanned events. The list of things that could go wrong with travel is exhaustive. There are mechanical issues with planes that cause delays. There are extreme shifts in weather that could cancel a flight or have you miss a connection. Then there's the ever-present possibility of getting sick at the wrong time.
No matter the unfortunate circumstances, you shouldn't have to worry about the steps to take next. Travel advisors are great resources for meaningful solutions, and during the booking process, will recommend the best travel insurance plan. Here are just a handful of the travel insurance questions they can answer for you.
Who should get travel insurance?
The short answer is everybody. You never know what events can affect your trips, and better yet, you want to have solutions and a plan to recoup your losses should you lose time, luggage, or an entire vacation.
Doesn't the airline have me covered?
This is a narrow way of looking at travel. Airlines might get you on the next available flight, but they don't necessarily take care of hotel stays or lost meals. It's best to have a comprehensive protection plan that covers all aspects of your trip.
Are cruises covered under travel insurance?
Travel insurance doesn't usually cover cruise vacations, but when you work with a travel advisor, they can easily secure specialized cruise insurance to ensure you're covered for missed ports, unused excursions, cabin confinements, medical emergencies, and more.
Isn't insurance too expensive?
If you look at the insurance as an upfront cost, it might appear as an unnecessary add-on to an already expensive purchase. Instead, consider the cost per day. Let's say you're offered a $100 insurance plan for a 10-day vacation. Would you pay $10 per day for peace of mind, especially when emergencies could prove far more costly than that? You probably would.
Aren't all plans the same?
No, they aren't. Not all insurance providers are the same, nor are vacations. You wouldn't necessarily purchase the same plan for a domestic resort that you would for a two-week European excursion. That's why it's so important to work with a reputable company. Your travel advisor can help in this regard by talking you through the plan options, and finding the right one for you that fits your budget and protects you if and when things go awry.
Work With InteleTravel for All Your Travel Planning Needs
Working with an dedicated and knowledgeable InteleTravel Advisor who specializes in your preferred travel style and destinations will ensure you have an unforgettable vacation experience.
We'll handle everything from arranging a custom itinerary based on your preferences, to booking the myriad aspects of your trip—from flights and accommodations to events and activities. You can get in contact with us anytime before, during, and after your travels to ensure a truly stress-free trip!